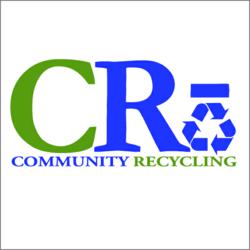 Our goal during this week is to celebrate America Recycles Day with a textile spin, getting as many people as we can to the attended sites for drop-off and keeping clothes and goods out of landfills
Houston, TX (PRWEB) November 08, 2012
This year on America Recycles Day, it's time to add textile recycling like clothing, shoes and household goods to the list of things celebrated and discussed. America Recycles Day, November 15, 2012, is the only nationally recognized day dedicated to promoting and celebrating recycling. This year, in honor of the holiday, Community Recycling, DonateStuff.com and the Military Order of the Purple Heart (PURPLE HEART) in Houston will come together to improve awareness about textile recycling within our community. Any resident that stops by any of the over thirty Purple Heart attended donation centers to recycle their clothes and household goods during the week of November 12-16th can participate in a raffle to win a free iPad.
"Purple Heart and DonateStuff.com are thrilled to take this opportunity to further educate our residents about the need for textile recycling to support our mission of helping to provide services and resources to all veterans and their families," said Adam Winfield of DonateStuff.com. "It is especially relevant as we consider the importance and meaning behind textile recycling on a day where most folks are just thinking about traditional recyclables like paper, plastic and aluminum."
Community Recycling is an environmentally conscious textile recycling company that collects unwanted textiles and related materials that are responsibly distributed for reuse, resale and recycling in the US and abroad. Community Recycling is proud to partner with longtime textile collector the Military Order of the Purple Heart in order to take textile recycling in the region to a new level. Donations of clothing and household goods have been turning discarded materials into productive uses for hundreds of years and is also one of the best resources for textile recycling.
"With reuse, items are used again just as they are. A shirt is a shirt, a pair of shoes is a pair of shoes, and a belt is a belt," Pomerantz said. "When you consider the human aspect of this, you will realize that someone will literally walk in your shoes and wear the shirt off of your back!" There is no down side here!"
The environmental benefits from textile recycling are significant. Reusing and re-wearing saves water, reduces energy usage, cuts down on greenhouse gas emissions, and helps to prevent air, water and solid-waste pollution. The EPA estimates that every person in the US disposes of about 70 lbs. of usable and re-wearable textiles each year. Items such as shoes, clothes and bags are very dense and take up a lot of space in the landfill landscape. Despite the growing green movement, most people in the US are unaware that textiles can be recycled, creating local economies and jobs both here and abroad.
"The Purple Heart attended collection sites for recycling of textiles are valuable asset to the Houston Veteran community," said Lisa Pomerantz, VP of Marketing and Business Development. "We are always supportive of easy and convenient ways to enable everyone to participate in textile recycling. Our goal during this week is to celebrate America Recycles Day with a textile spin, getting as many people as we can to the attended sites for drop-off and keeping clothes and goods out of landfills."
See the list of plaza sites below for the location closest to you in the Houston Metro area. On November 19th, the lucky winner will be drawn and contacted. Until then, gather up your clothes, shoes and other items for recycling in a whole new way and remember to have a Happy America Recycles Day!
About Community Recycling
Community Recycling, headquartered in Fairless Hills, PA, collects unwanted textiles and related materials that are responsibly distributed for reuse in the US and abroad. They have flipped the recycling triangle upside down and have mastered the most powerful 'R,' REUSE, with more than 95% of the goods collected destined for reuse here and around the world. Engaging the communities in which we do business is essential to making the recycling process readily understood and as convenient as possible. We are effectively diverting millions of pounds of clothing, shoes and other secondhand goods from landfills, generating new revenue streams for municipalities, townships, boroughs, commercial retail locations, charities, thrifts; and fueling local economies and creating jobs both here and in emerging countries. Visit us at http://www.communityrecycling.biz for more information and let our passion for recycling help create an environmental solution for your business.
About Military Order of the Purple Heart
The organization now known as the "Military Order of the Purple Heart of the U.S.A. Inc.," (PURPLE HEART) was formed in 1932 for the protection and mutual interest of all who have received the decoration. Chartered by the Congress, The PURPLE HEART is unique among Veteran Service Organizations in that all its members were wounded in combat. For this sacrifice, they were awarded the Purple Heart Medal. With grants from the PURPLE HEART Service Foundation, the PURPLE HEART and its Ladies Auxiliary promote Patriotism, Fraternalism, and the Preservation of America's military history. Most importantly, they provide comfort and assistance to all Veterans and their families, especially those requiring claims assistance with the VA, those who are homeless, and those requiring employment assistance. Through the VAVS program, PURPLE HEART volunteers provide assistance to hospitalized veterans at VA sites and State Veterans Homes.
http://www.purpleheart.org
About DonateStuff.com
DonateStuff.com is an affiliate site that helps people turn stuff they don't need, into a good deed. By connecting charities in need with people who have clothing and other household items they would like to donate, over 470,000lbs of clothing is kept out of the landfill every week! Visit us at Donatestuff.com for more information or to donate today