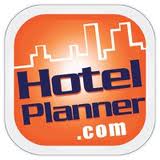 While London will be the company's headquarters location, HotelPlanner.com will be expanding its staff and providing services into Europe
London, United Kingdon (PRWEB UK) 2 November 2012
HotelPlanner.com, the leading provider of online services to the global group market, is celebrating the opening of its new offices at 338 Euston Rd in Regents Place. The company is hiring a team of group and event planners to be based in the London office. Experienced planners are welcome to email resumes to employment(at)HotelPlanner(dot)com.
Tim Hentschel, CEO of HotelPlanner.com, states, "As the largest online group travel company we are committed to delivering the highest level of customer service to our clients and hotel partners. While London will be the company's headquarters location, HotelPlanner.com will be expanding its staff and providing services into Europe".
The new London office will allow HotelPlanner.com to build upon their European hotel relationships and open the door to more partnership opportunities with European travel companies seeking to capture more group business and organizations that book group/event travel. HotelPlanner.com's website for United Kingdom event planners is http://www.hotelplanner.co.uk.
HotelPlanner specializes in providing planning, hotel sourcing and contract negotiations with hotels around the world. The company provides group event and meeting planner services for all types of organizations from professional sport teams, colleges, universities, youth sports, corporations of all sizes, reunions weddings long term stay travel and more. HotelPlanner.com helps clients select the right property at the right price for their event. The company combines technology with a highly experienced staff of professional meeting planners to deliver outstanding service.
HotelPlanner.com was founded in 2002 by Tim Hentschel and John Prince, and has since achieved a global portfolio of 50,000 hotels. According to Experian, the company is the number one group travel site processing thousands of group hotel reservations of 5 plus rooms per day, and a top 50 travel site in the overall travel sector. HotelPlanner.com's website is published in 7 languages.