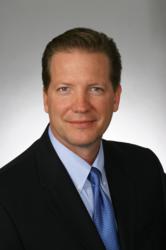 Cherry Hill, NJ (PRWEB) November 02, 2012
David Nitzsche has been appointed Senior Vice President of Supply Management for AmeriQuest Business Services, reporting to Doug Clark, President and Chief Executive Officer.
Nitzsche has defined the sourcing strategies for all products and services for AmeriQuest. He has also overseen the strategic sourcing process and development of relationships with key suppliers and partners. Since joining AmeriQuest in 2006, he has organized AmeriQuest Supply Management activities to maximize growth, profitability, and competitiveness in the market.
Nitzsche is a supply management veteran with more than 25 years of experience including 12 years in supply management with Ryder System Inc. He is a resident of Fort Lauderdale, FL.
About AmeriQuest Business Services
AmeriQuest is a business process outsourcing company, serving more than 1,500 customers throughout North America. Combining unmatched expertise, comprehensive services in the supply management, managed services, and financial supply chain functions, AmeriQuest Business Services helps customers move forward in every part of their business. For more information, visit ameriquestcorp.com/bpo.