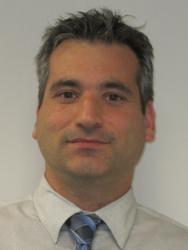 We're pleased that Steve will be leading the business development for our New York office
Boston, MA (PRWEB) November 05, 2012
iCorps Technologies, Inc. announced today that Steve Markowitz has been named Regional Business Development Representative for the company's New York City area operations. iCorps provides outsourced IT services, consulting, and proven solutions for small and medium-sized businesses in major markets along the Northeast Corridor, including Boston, New York, and Philadelphia.
"We're pleased that Steve will be leading the business development for our New York office," says Michael Hadley, iCorps CEO, President, and co-founder. "We've had a presence in that market for more than ten years. Steve's strong experience and exposure in the New York area and his understanding of our delivery-centric business will enable him to leverage our success there, and grow that market to new levels."
Markowitz has already begun to cultivate relationships with area businesses while showcasing iCorps' expert services and consulting abilities, and looks forward to expanding the IT provider's New York presence. He says of New York's existing positive perception of iCorps: "The company already has an established local customer base, a reputation for high-quality solutions and support, and a solid record of success in the New York market. I'm excited to help build on that foundation and extend our reach to new customers here in the city who can benefit from the expert guidance and technology services that iCorps provides."
A Brooklyn, New York native and father of four, Markowitz brings with him an energizing and entrepreneurial spirit to the company's initiatives. With ten years of industry experience, technology certifications, and a track record of success as a leader of unified convergence in the SMB space, Steve arrives at iCorps with specialized knowledge of the New York area.
Steve Markowitz can be reached at 212.967.3900 or via email at smarkowitz@icorps.com.
About iCorps
A pioneer in IT services and solutions since 1994, iCorps Technologies provides the best certified expertise in every aspect of technology — including Managed Services, technology consulting, IT support, and application and Web development. Our services can be provided either à la carte or as part of a comprehensive outsourced IT program, depending upon your specific requirements and budget. iCorps believes that technology should fit your business. Our customized, scalable, and business-driven solutions put technology to work for you, driving your company to be more profitable, productive, and competitive. For more information, please contact iCorps at 1.888.642.6484 or visit http://www.icorps.com