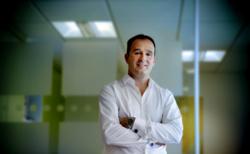 "We're delighted to see so many UK companies determined to innovate and grow. The quality of the entries is very high and it is clear that these finalists are passionate about what they do, and about winning the competition."
(PRWEB UK) 5 November 2012
"We received an amazing variety of entries into GAME ON, from companies of all shapes and sizes and from just about every corner of the British Isles," says Harry Mowat, Greentree UK's Managing Director.
"The judges who had the tough task of selecting the final 10 were hugely impressed by the scope and depth of the entries. Among the interests represented are construction, high-tech concert staging, product specialists, pharmaceuticals, transport, conservation and charities."
DIFFERENT BUSINESS, COMMON GOALS
The finalists are all very different but they share some common traits: they're positive, they're motivated, they have plans to grow – what they need now is the tools to do the job.
In their entry submissions, they all spoke of the daily frustrations they face due to antiquated and inadequate business systems: wasted time, unnecessary duplication of tasks, the ever-present risk of errors, and the need to free their staff from drudgery, to focus on work that will bring growth and new opportunities.
"We're delighted to see so many UK companies determined to innovate and grow," Harry says.
"The quality of the entries is very high and it is clear that these finalists are passionate about what they do, and about winning the competition."
VOTING NOW UNDERWAY
The public voting is now open to decide the winner of the grand software prize. Voting closes on November 23rd, and the winner will be announced on November 28th. Votes can be cast at the GAME ON website, where voters can read the finalists' profiles and their plans for what they'd do with a new Greentree ERP system.
These are the finalists in Greentree GAME ON 2012:
ALIMAK HEK: They're international leaders in the business of moving things up and down, supplying hoists, lifts and transport platforms to the oil and gas industry, construction companies, chemical plants and power stations, to name but a few.
CONCERN UNIVERSAL: Its initiatives support millions of people across Africa, Brazil and Bangladesh. Projects include agricultural development, healthcare, education, disaster risk reduction, and human rights advocacy.
DORO TAPE: Their sign and display materials help businesses to make sales in tough times, adding the "wow!" factor to places where people shop.
EDGE ACCESSORIES: Whatever a star like Rihanna is seen wearing today can be tomorrow's fashion must – and this company supplies high-fashion accessories to major High Street retailers.
H & R GRAY: This Scottish trucking firm runs its own haulage fleet, and has plans to open a major truck testing and servicing facility, to save operators money and make the roads safer.
HAMPSHIRE & ISLE OF WIGHT WILDLIFE TRUST: This charity manages the conservation of some of southern England's prime beauty spots – home to many species, some rescued from the verge of extinction.
SNOWDONIA NATIONAL PARK AUTHORITY: A national treasure, tourist drawcard and precious piece of Welsh heritage is managed by this organisation, which wants to better serve both visitors and residents.
SPECFLUE: Keeping homes warm is the specialty of this Suffolk firm, which wants to lead the way in providing new forms of environmentally-friendly and cost-effective heating.
STAGE TECHNOLOGIES: When artists like Kylie Minogue, P!nk and Taylor Swift wanted to fly during a live performance, this proudly British and globally successful company supplied the know-how, and the gear.
STD PHARMACEUTICAL: A product manufactured by this Hereford business is saving thousands of people from the trauma of varicose vein surgery.
Greentree would like to extend a special thanks to the judges: Maggie Philbin, Terry Forsey, Liz Jackson, Campbell Williams and Harry Mowat, whose work continues as they ponder which deserving business will walk away with the grand prize.