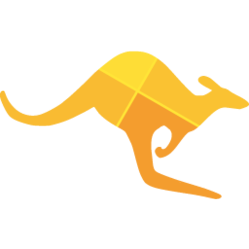 Browsers extensions development has never been so easy
(PRWEB) November 05, 2012
KangoExtensions, a software development company specialized in developing browser extensions, announces the launch of its cross-browser extension framework Kango, v. 1.0.0.
In order to develop extensions for modern browsers, developers are supposed to know plenty of technologies; thus, module development for Internet Explorer requires the knowledge of C++, COM, and ATL, while Firefox extensions are created using JavaScript, XUL and XPCOM.
Kango framework allows to make the extensions development process for different browsers much easier. Kango enables every developer familiar with JavaScript and HTML to create extensions for the major browsers such as Firefox, Chrome, Safari, Internet Explorer, and Opera.
Moreover, Kango make the extension development process significantly faster due to its simple and powerful API.
Major Features:
Kango provides an API, which offers solutions to the main problems developers might face while creating extensions:

Page content modification in any browser using jQuery and hundreds of other JavaScript libraries.
User interface creation: browser buttons, HTML pop-ups, custom settings, notifications.
Automatic updates.
Major Advantages:

Efficient and failure-free service proved by many projects with a large number of users.
Development time reduction.
Development simplicity.
No need in subject matter experts, which allows to cut down on expenses.
Free of charge for non-commercial open source projects.
About KangoExtensions:
KangoExtensions (http://kangoextensions.com/) — is a software development company specialized in web-services integration with browsers and desktop applications.
KangoExtensions team has over 6 years of experience in browser extensions, toolbars, and desktop applications development.
Links:
Samples of Kango-based projects http://kangoextensions.com/customers.html
Additional information: http://kangoextensions.com/kango.html