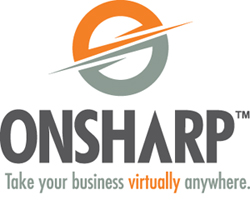 Are visitors actually returning to the website after getting the email to take action?
Fargo, ND (PRWEB) November 04, 2012
Onsharp is excited to present the second webinar in the series focused on increasing website traffic. The webinar, "How to Drive Website Traffic with Email Marketing," is scheduled for November 15 at 10 a.m. CST. The webinar is designed for anyone who wants to take immediate action to improve the quantity and quality of website traffic. Registration is now open.
Many businesses today use email marketing to send messages and promotions to their prospects, leads and customers, but are these emails driving individuals to take any action. Are they actually returning to the website after getting the email to take action? With this second webinar, attendees will be able to learn how to increase website traffic through these email marketing efforts.
Onsharp's webinar series doesn't just focus on increasing numbers. The quality of leads coming from email marketing efforts is equally as important, if not more, than overall number. The webinar will provide actionable advice that attendees can apply immediately following the webinar in their existing and future email marketing campaigns.
The webinar is free but registration is required. Those interested in attending can sign up at http://info.onsharp.com/how-to-drive-website-traffic-with-email-marketing/ .
The webinars will be held the third Thursday of every month until April. To sign up for email updates about the webinar series, please visit http://info.onsharp.com/drive-more-website-traffic-webinar-series. Remaining topics of the series include social media, blogging, content creation and more.
About Onsharp
Onsharp is an interactive agency that architects, builds, and supports web-based solutions. We're passionate about technology, but not just because we think it's cool. We are experts at helping businesses understand how new technologies and trends can help them meet customer demand while improving productivity. Onsharp strives to create success in the lives of all people, businesses, and communities they serve. For more information about Onsharp, please visit http://www.onsharp.com or call toll-free at 1.866.ONSHARP.