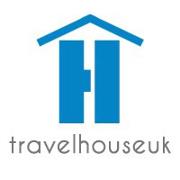 Stepping in line with today's trends of spreading from the web to the domain of smart phone operating systems, TravelhouseUK has developed its very own flight search app for added convenience and accessibility.
(PRWEB UK) 2 November 2012
A leading name for international flight bookings in the United Kingdom, TravelhouseUK has established its reputation by interacting with a large customer base through its official online web portal. Consultation and information regarding cheap flights, flight routes, options and bookings are undertaken by professionals dedicated to the field with extensive experience.
The agency has achieved another milestone in information technology industry by developing its very own flight-search application. The application relies on providing up-to-date information from the agency's primary database.
Laptops and desktops have faced overwhelming substitution with the new tech generation of tablets and smart phones as mediums of online interactions. Smart phones function on an exclusive operating system, and in this particular case, the android operating system offers the flight search application for installation and usage.
The application can be downloaded and installed from Google Play (link: http://goo.gl/LF4Vv). Details of its functioning start with entering the place of departure and the destination to be reached. The entry can be with IATA code to ensure accurate airports in search results. Then the entry of flight schedule follows up which consists of the planned dates of departure to the destination as well as arrival back home from the same destination.
Once you enter your desired travel dates and destination the search engine forwards your query to our travel consultants in order to finalize the booking and for informing you if there are any other airlines available to book your seats with.
Since its launch, the application has received recognition and approval from its user base. Its installation frequency has averaged to a reasonable number of installs each month while the reviews have garnered appreciation with ease of its design and usage.
The commercialization backed by the popular usage of smart phones has created a need for all customer service corporations to invest in this added venture for transition of medium of interaction. The prime advantage of Android operating system in the smart phone market is that it supports open source software and provides apps free of charge installation for the expanding user base.
Victor Hunt, the Regional Manager for the agency, has high hopes attached with this move with respect to the targets set by TravelhouseUK. "The company understands the needs of its customers and has a concern for extending whatever means available for reaching out to its clients. It often is the case that urgent travel bookings are to be made, and smart phones can equally prove effective in the role of engaging in flight bookings just like the website" he stated.