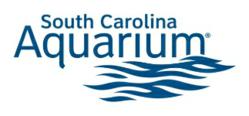 Charleston, SC (PRWEB) November 02, 2012
It's a way to have a blast while giving back to a great cause! The South Carolina Aquarium is teaming up with the U.S. Marine Corps Reserve and WCBD News 2 to help make sure less fortunate children in the community have a happy holiday season. The Aquarium is hosting the Toys for Tots kick-off weekend Saturday November 3 and Sunday November 4, 2012. During those two days visitors are encouraged to bring in a new unwrapped toy worth $15 or more—with that toy donation and the purchase of one adult general admission ticket visitors will get one general admission ticket—for free!
Kick-off Details:
What: Toys for Tots Kick-off Weekend Celebration
Where: The South Carolina Aquarium
When: November 3-4, 2012
How: Bring in one new unwrapped toy worth $15+ and buy one adult general admission ticket—get one general admission ticket for free!
Each year the U.S. Marine Corps Reserve Toys for Tots program collects millions of toys nationwide through toy drives and community events, distributing those toys as gifts to less fortunate children in the local area. More than 2,500 families and 10,000 children in the Lowcountry received gifts last year thanks to the Toys for Tots program and the generosity of the community. For more information on Toys for Tots visit http://www.toysfortots.org.
This promotion does not include group or third-party ticket sales.
For all media inquiries, please contact Kate Dittloff at (843) 579-8660 or kdittloff(at)scaquarium(dot)org
About the South Carolina Aquarium:
The South Carolina Aquarium, Charleston's most-visited attraction, features thousands of amazing aquatic animals from river otters and sharks to loggerhead turtles in more than 50 exhibits representing the rich biodiversity of South Carolina from the mountains to the sea. Dedicated to promoting education and conservation, the Aquarium also presents fabulous views of Charleston harbor and interactive exhibits and programs for visitors of all ages.
The South Carolina Aquarium, a 501(c)(3) not-for-profit organization and is open Daily from 9 a.m. to 6 p.m. The Aquarium is closed Thanksgiving Day, half day Dec. 24 (open 9 a.m. to 1 p.m.) and Dec. 25. Admission prices are: Toddlers (3 and under) free; Youth (4-12) $14.95; Adults (13+) $24.95. The Aquarium plus the 4-D Theater experience is free for Toddlers, $19.95 for Children, $29.95 for Adults. For more information call 843-720-1990 or visit scaquarium.org. Memberships are available by calling (843)-579-8631.
About U.S. Marine Corps Reserve Toys for Tots Program:
MISSION: The mission of the U.S. Marine Corps Reserve Toys for Tots Program is to collect new, unwrapped toys during October, November and December each year, and distribute those toys as Christmas gifts to needy children in the community in which the campaign is conducted.
GOAL: The primary goal of Toys for Tots is to deliver, through a shiny new toy at Christmas, a message of hope to needy youngsters that will motivate them to grow into responsible, productive, patriotic citizens and community leaders.
OBJECTIVES: The objectives of Toys for Tots are to help needy children throughout the United States experience the joy of Christmas; to play an active role in the development of one of our nation's most valuable natural resources - our children; to unite all members of local communities in a common cause for three months each year during the annual toy collection and distribution campaign; and to contribute to better communities in the future.
ACTIVITIES: The principal Toys for Tots activities which take place each year are the collection and distribution of toys in the communities in which a Marine Corps Reserve Unit is located and in communities without a Reserve Unit that has a Marine Corps League Detachment or group of men and women, generally veteran Marines, authorized by Marine Toys for Tots Foundation to conduct a local Toys for Tots campaign. Local Toys for Tots Campaign Coordinators conduct an array of activities throughout the year, which include golf tournaments, foot races, bicycle races and other purely voluntary events designed to increase interest in Toys for Tots, and concurrently generate toy and monetary donations.
About WCBD News 2:
WCBD originally signed onto the airwaves in 1954 as WUSN-TV in what was then a very remote portion of Mount Pleasant. (See the Legend of Susie Q further down for a step back in time.) In 1983 Media General purchased WCBD from the State Record Company. In the years that followed, WCBD moved from last place in the market, to a contender for first place. The station went from producing one hour of local news, to producing three and one half hours of news weekdays. WCBD became an NBC affiliate in 1996. WCBD celebrated it 50th Anniversary in 2004. WCBD's call letters stand for: C=Charleston, B=Berkeley, D=Dorchester for the three main counties it serves.
###