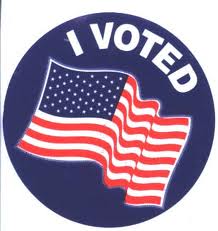 Everyone eats free if Romeny wins the election, or even if he doesn't
Jacksonville, FL (PRWEB) November 02, 2012
LeGrand's Steak and Seafood, has issued a statement proclaiming everyone eats free if Mitt Romney wins the election or even if he doesn't.
"We're just glad the election will be over and even though we're voting for Romney, all registered voters are welcome. If Romney wins it'll be a big celebration. If Obama wins it'll be a sympathy party but the food is free none the less," says Ron LeGrand, the company manager.
A limited menu of six entrees will be offered to handle the expected full house from 5:00 p.m. to 10:00 p.m. on Wednesday, November 7th, the day after the election. Any entrée on the limited menu is absolutely free to anyone showing a voter registration card and the "I Voted" sticker issued at the polls. Visit http://legrandssteakandseafood.com/ for a complete menu and details.
Obama supporters are welcome too.
No reservations will be accepted for this special event so come early. It's first come, first serve. The restaurant holds 200 people including the patio and has a full bar and expects to give away 500 dinners that night. Sorry, no free take out dinners. Free dinners will be given away from 5:00 p.m until 10:00 p.m. only. After 10:00 p.m. the bar will remain open until the crowd leaves. Located at I-295 and 11290 Old St. Augustine Road in Mandarin.
We Built It!