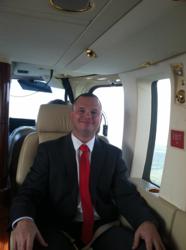 Cleveland, OH (PRWEB) November 03, 2012
Local entrepreneur Roger Bryan and his staff have created the Internet Marketing Business Development Mastermind as a Cleveland Meetup to get to know other entrepreneurs and internet marketers in the area. The focus of the past two events have been dominating LinkedIn and YouTube, and the next event will take place on November 15 at 7pm. The topic of the event will be using Twitter to increase online presence. The three Meetups are part of an over-arching theme of social branding.
The group has received press on their past events, and expects another successful Cleveland Meetup for their November 15th gathering. The title of the Meetup is "To Tweet or Not to Tweet", as it will be answering the questions attendees have on the effectiveness of Twitter as a social branding platform. The goal of all of the Cleveland Meetups thus far is to give those in attendance the tools to create their own social profiles, establish a brand, and optimize the pages to get them to rank in the search engines.
Although free information is a great benefit of attending this Meetup, the primary focus is to have fun and get to know other internet marketers or business owners in the Cleveland area. The group has been meeting at the 100th Bomb Group and enjoys great food, drinks, and a lot of laughs. For more information on the To Tweet or Not to Tweet event on November 15th at 7pm, or to learn more about Roger Bryan and his group Internet Marketing Business Development Mastermind, visit http://www.meetup.com/Internet-Marketing-Business-Development-Mastermind/events/88041022.