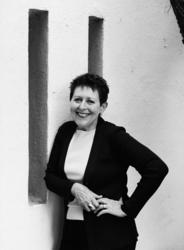 Nashville, TN (PRWEB) November 03, 2012
Mem Fox, Australia's best loved picture-book author, will speak at the downtown Nashville Public Library Nov. 5 at 6:15 p.m. for the Salon@615 author talk series. Fox will discuss topics of particular interest to parents, caregivers and educators. Her first book, Possum Magic, sold over four million copies and is still the bestselling children's book in Australia, 29 years after its publication.
Fox has written over 35 books for children, including Time for Bed and Where Is The Green Sheep? For adults, she has written Reading Magic: Why Reading Aloud to Our Children Will Change Their Lives Forever.
Library doors will open and ticket distribution will begin at 5:45 p.m. Talk will begin at 6:15 p.m. with book signing to follow.
Upcoming authors:
Emma Donoghue, Nov.13, 6:15 p.m.
Barbara Kingsolver, Nov. 27, 6:15 p.m.
Advance reservation tickets are available online two weeks prior to the event at ticketsnashville.com. Tickets will be available the day of each event starting at 5:45pm.
About Salon@615:
Salon@615 presents bestselling authors free to the public through a unique partnership between Nashville Public Library, Humanities Tennessee, Parnassus Books and the Nashville Public Library Foundation. Together, we nurture and celebrate the literary life of Nashville by presenting author talks and book signings to our community.
###