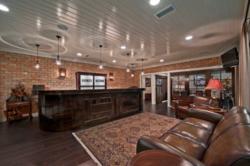 Destin, FL (PRWEB) November 05, 2012
Aloha in Florida? The answer is a resounding yes when it comes to Ocean Reef Resorts in Miramar Beach! Ocean Reef is celebrating its 30th year of service of providing hospitable private Destin rental properties for visiting guests since 1982. Aloha is a combination of words that convey affection, compassion and peace. It derives from the Hawaiian words 'alo' – which means "share" and 'ha" – which means "the essence of life." It is the perfect description for the generous hospitality and professional services provided by this family-owned and operated Destin vacation rental company.
Tim and Becky's success can be attributed to their friendly, knowledgeable and professional staff. Almost 30 full time employees, including their sons, Mike and Chris make up the permanent staff. Additionally, they employ 200 part-time staff for housekeeping during the spring/summer rental season. The company invests heavily in its operations and employees who incorporate the Taylors' Golden Rule philosophy into their extraordinary service to others. Ocean Reef Resorts also contributes to local and national charitable endeavors by sponsoring complimentary lodging for special causes.
The company has created an outstanding presence on the internet for marketing properties nationwide and invests a considerable sum on advertising. The main website, (of which there are several), includes a very user-friendly format so that guests can view selections, rates, availability and vivid pictorial images. Guests can also make special concierge requests for information related to planned weddings, golf outings, fishing excursions, bike rentals, special transportation needs, gourmet catering services, and even baby cribs or high chairs. Amenities also include free rounds of golf, dinner cruises and various complimentary discounts to local venues for all Ocean Reef Resorts guests. A live web cam on the beach across from The Majestic Sun Condominium on Scenic Gulf Drive is available so the "homesick" guests can view our shimmering Gulf of Mexico. Weekly articles and blogs are posted to let visitors know of upcoming events, including interesting anecdotes about Destin's fascinating history.
The company also has a Destin Real Estate sales division which includes 12 full-time Realtors. This dovetails nicely with the rental operations side of the business since many guests fall in love with the beautiful beaches and want to own property here themselves.
The Spirit of Aloha they helped create here has given generations of visitors to the Emerald Coast the kind of treasured memories that will stay with them for a life time. In this way, they have indeed shared the essence of life. Aloha!
About Ocean Reef Resorts
Founded in 1982, Ocean Reef Resorts features professionally managed vacation rentals and real estate operations from offices in Destin and Seacreast Beach, Florida. Staffed by a professional and friendly team who are knowledgable in all areas of hospitality and real estate, Ocean Reef Resorts has earned a reputation for offering the finest properties along the Gulf Coast of Florida. Ocean Reef Resorts can be found on the web at http://www.OceanReefResorts.com and can be contacted by calling 800-782-8736.