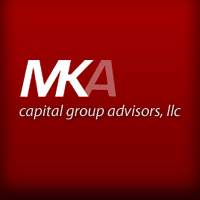 Newport Beach, CA. (PRWEB) November 06, 2012
MKA Capital Group Advisors LLC is excited to announce that it has received Land Entitlement Approval and is positioning the Elkhorn Golf Resort property asset for disposition immediately. The resort, located in Lyons, OR, spans 463 acres of residential land with an operational 18-hole golf course. The tentative map plans include 150 single family residences, 46 cottage/condominum sites with resort amenities, and a hotel pad. The map has been approved by the board of commissioners. A scenic 18-hole golf course is situated adjacent to the property and is also part of it.
This is an excellent second home location for residents of Eugene, Salem and Portland. The property is only an hour and a half southeast of Portland and 30 minutes east of Salem. The nearby golf course has remarkable views of the dense Oregon forest with the North Santiam River running across the north part of the property. The resort community will be a much closer alternative to other properties in Bend, OR, which is over 100 miles to the east. To learn more about this property, please contact George Baker: gbaker@mkacap.com.
Newport Beach based MKA Capital Advisors is a real estate advisors, management and development company headed by Jason Sugarman in Investment and George Baker in Developments. MKA manages funds for institutional investors. Around since 2002, the company has been involved in developments throughout the entire Western United States including California, Hawaii, Colorado, Utah, Oregon, Arizona, Nevada and Washington. The company has also been the developer or lead investor in over 100 real estate developments totaling over $3 billion in development value. MKA Advisors has done business with top developers including The Donald Trump Organization as well as small to medium sized real estate developers.
For additional information regarding MKA Capital Advisors, visit us on the web: http://www.mkacap.com/.