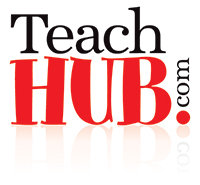 (PRWEB) November 07, 2012
TeachHUB.com hosts contests and giveaways to help make teachers' lives a little brighter. In the Teaching with TeachHUB Pinterest Contest, TeachHUB.com is connecting with life-long learners to collaborate, share and organize helpful teaching resources using Pinterest's online pinboard.
For teachers interested in participating, they must complete the following:
1. Create a Pinterest board and include "TeachHUB" in the title.
2. Pin at least 10 articles, blog posts, lesson plans, or video writing prompts from TeachHUB.com to the board.
3. In the comments section of the pin, share how to use each pin in the classroom. Major bonus points for originality!
4. Complete the entry form found on the contest page.
All entries must be in by Monday, November 19th and winners will be announced on Wednesday, November 21st.
The following are a list of the prizes:
1st Place - $100 Gift Card
2nd Place $50 Gift Card
3rd Place $25 Gift Card
5 honorable mentions - $10 Gift Cards
Complete contest details and the entry form can be found at http://www.teachhub.com/teaching-teachhub-pinterest-contest-lifelong-learners
About TeachHUB.com
Established by teachers, for teachers, TeachHUB.com offers educators recommended classroom tools, professional development, daily lesson plans, and education news. The website is dedicated to improving the quality of education and invests in the opinions of teachers when providing the ultimate and convenient support both inside and outside of the classroom.