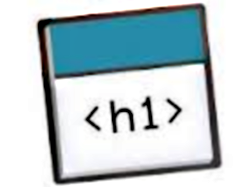 Pittsburgh, PA (PRWEB) November 05, 2012
In support of local web design talent, Yellow Bridge Interactive helped sponsor Web Design Day, a conference for designers and design companies in support of promoting the field of Internet marketing in the budding tech center of Pittsburgh. The conference was held Friday October 26 at the Hazlett Theater in Pittsburgh's Northside and was followed by an after party (sponsored by Eyeflow Internet Marketing) held at Sapling Press and Commonwealth Press.
At the event, the schedule comprised a combination of long and short talks from speakers prominent in the field of web design. The topics of the day ranged from hard statistics about mobile web usage to how to make meetings more productive. Speakers shared their experiences in web design and discussed both the direction of web design as well as useful pieces of advice for companies and web designers to implement themselves. From an impressive line-up, some of the takeaway messages from the conference include Meeting Strategist Kevin Hoffman's point about making a space for everyone to share ideas and then working through them as a whole as a method of brainstorming. A common alternative is to first present a single idea and let things go from there, but this often produces more disjointed results without a solid conclusion. It is also helpful to have someone taking notes on a board during meetings because when people can visualize and interact with ideas instead of just hearing them, they will retain more information and think more critically about what is being presented.
Chartbeat's Megan Fisher described the value of having a wide set of interests but a deep specialty in one area. This combination is appealing to employers because it represents an adaptability and eagerness to learn while still having the authority to contribute to projects in a strong capacity. For web designers, especially, who often work with clients from a number of fields, this is a valuable trait to have. Also, when a person needs to think creatively for a project, Fisher suggested taking the time to do something personally inspiring, like going to a park or museum. If a designer looks at "inspiration sites" that showcase others' web designs, the work of the designer will likely resemble that of others rather than stem from personal creativity.
Joshua Sager of PTI pointed out how web design was becoming more interactive and that interactive technologies were moving into larger and larger arenas, providing examples of interactive installations around Pittsburgh.
Yellow Bridge Interactive is a Pittsburgh-based SEO web design company. The firm's designers promote best practices to enhance online marketing campaigns and usability. YBI works with clients from a variety of industries on site development and redesign, mobile websites, ecommerce sites, logo design, web application programming, website hosting, and more.