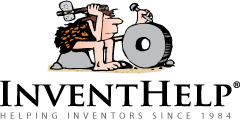 Pittsburgh, PA (PRWEB) November 09, 2012
InventHelp®, America's largest invention submission company, announces that one of its clients, an inventor from Colorado, has designed a closet-organizing kit for colorblind individuals. This invention is patented.
The "Color Blind Kit" helps colorblind individuals to coordinate their outfits perfectly when dressing each day. The invention would eliminate the need to rely on assistance while matching clothes, and could help save time, effort and frustration for the user. Easy to install in existing closets, the Color Blind Kit would feature a unique labeling system.
The clothing organizer would feature a set of name tags, a telescopic rod and anchors. The name tags would correspond to basic colors of clothing and to blue jeans. Each rod anchor would consist of a cylindrical attachment with stoppers at each end, clear label window, and a pair of rings. After creating the name tags and placing them into the label windows, the user would fit the anchors over the rod via the rings, and the clothing is then organized by corresponding numbers. The Color Blind Kit would also include iron-on labels for ties or multi-colored sweaters and shirts. Variations on the invention could include this organization method as a sock-drawer organizer or offered as an open bin for sweaters.
"My husband is colorblind, and I have been helping him to coordinate his outfits for over 30 years," said the inventor. "I felt that life would be so much easier for both of us if he could match his own clothing without guessing."
InventHelp is attempting to submit the invention to companies for review. If substantial interest is expressed, the company will attempt to negotiate for a sale or royalties for the inventor. For more information, telephone Dept.08-DCO-3578 at (800) 851-6030.
Manufacturers interested in reviewing additional inventions and new product ideas can contact InventHelp's marketing partner Intromark by filling out an online request to review new product ideas here.
# # #