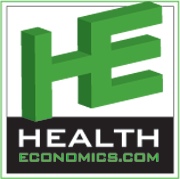 Pharma pricing deals in the European Union are starting to look like late-night Infomercials, as the industry attempts to gain market access in the face of austerity budgets and economic belt-tightening by EU countries.
Ponte Vedra Beach, Florida (PRWEB) November 05, 2012
The top story on HealthEconomics.Com this week examined how the pharmaceutical industry is offering money-back deals in the European Union if a drug doesn't deliver desired outcomes, with some contracts using BOGO: Buy One, Get One free. Extreme austerity budgets and economic fragility are resulting in many new proposals to attain market access for drugs. Many industry insiders note that these contractual arrangements may achieve market access, but will it have negative consequences? Experts note that these deals may undermine the product value proposition in the long-run, resulting in diminished value for the entire therapeutic area. This story is covered more in-depth on HealthEconomics.Com HealthCare Value and Market Access News.
Another top story on HealthEconomics.Com explored the future of health economic research, and questioned its stability in the face of the US Presidential Election. The Affordable Care Act (ACA) is currently at risk of being overturned if Romney is elected. However, even if the ACA stands, the Agency for Healthcare Research and Quality (AHRQ) may be dissolved, and there is a limitation on the National Institute of Health preventing the agency from undertaking "any economic research". Read the news summary on HealthEconomics.Com to learn more.
Another top story on HealthEconomics.Com shares a series of presentations on Health Reform in the United States: Better Health, Better Care, Lower Cost, and provides commentary from Susan Dentzer, Editor-in-Chief of Health Affairs. These presentations examine the impact of health reform on patient outcomes, the containment of healthcare costs, and explores future issues in the healthcare value and health information technology arena.
About HealthEconomics.Com: A pioneer in the field, HealthEconomics.Com is the global authority in healthcare value and pharma market access. Each day, HealthEconomics.Com compiles the latest news, policy updates, resources, conferences, and jobs for BioPharma's professionals involved in health economics, outcomes research, market access, and pricing. A trusted resource, HealthEconomics.Com's comprehensive content is carefully selected by a discerning health economist editor, making it the most visited website for healthcare value and market access in the industry, with visitors encompassing all corners of the globe.
News Media interested in receiving the most current information on healthcare value and market access may obtain a free subscription to HealthEconomics.Com by visiting the site or by subscribing to the HealthEconomics.Com Newsletter.