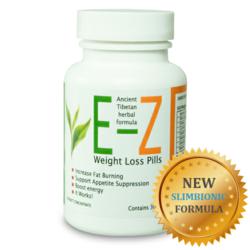 Stronger Appetite Control,
More Energy,
Better Metabolism
Tarzana, CA (PRWEB) November 04, 2012
YoungYou International, a cutting-edge weight-loss, skin-care and anti-aging supplement provider, announces the arrival of two revolutionary new weight-loss products: E-Z Weight Loss Tea and E-Z Weight Loss Pills. This, on the heels of the company's extremely successful Slimbionic line, will thrust YoungYou into the limelight once again and further establish the company as a weight-loss authority.
All natural, potent and highly effective, E-Z Weight Loss products combine everything that customers loved about Slimbionic with new ingredients for a new, improved product that will surpass Slimbionic both in effectiveness and customer satisfaction. Although Slimbionic was a best seller in its own right, YoungYou expects the E-Z line to blow their former products out of the water.
New and Improved E-Z Weight Loss Formula
What Makes E-Z Weight Loss so different? Cutting-edge, in-depth research paved the way for this new and improved line of products. E-Z offers benefits previously not available in Slimbionic products due to intense research and added ingredients. The new formula has been perfected and boasts more energy, better metabolism enhancement and stronger appetite control.
E-Z Weight Loss Tea, the most effective weight-loss tea on the market, is a blend of more than a dozen herbs and natural ingredients aimed at reducing hunger, improving gastrointestinal health, boosting the body's immune system and increasing metabolism. When consumed twice per day, caffeine-free E-Z Tea suppresses appetite from 4 to 6 hours. Unlike other weight-loss teas that strip the intestines of beneficial bacteria, E-Z Weight Loss Tea soothes the stomach and intestinal linings, which aids in digestion.
E-Z Weight Loss Pills contain a breakthrough proprietary blend of herbs and natural ingredients that reduce hunger and cravings, improve metabolism and boost energy levels. Ingredients include Garcinia Cambogia fruit powder extract, Citrus auranium, D-Ribose, L-Camiline, Camelia sinenis leaf, Coenzime Q-10 and Bioperine. There are no jittery side effects with this safe over-the-counter diet aid, and most people lose an average of 9 to 10-pounds per month while taking E-Z Pills. Additional benefits include improved mental focus, blood-sugar stabilization and fat absorption.
YoungYou International
An FDA registered food and health-enhancement supplier, YoungYou International uses herbs and plants from all over the world to create the best weight-loss, skin-care and anti-aging products. In addition to creating healthful supplements, YoungYou provides on-site weight loss assistance. YoungYou Weight-Loss Center, located in Tarzana, CA, offers a supervised, comprehensive diet program that encourages participants and provides education for safe, consistent results. Clients can also choose from one of several non-surgical, skin-rejuvenation packages at the Tarzana location.
###