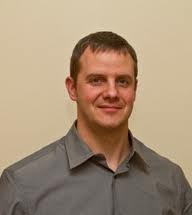 This is a dream come true.
Toronto, Ontario (PRWEB) November 05, 2012
The Society for Osteopathic Wellness (SFOW), a leading provider of alternative health care services, today announced its members are volunteering their time and expertise to provide treatments to under-served communities from a store-front clinic at 439 Parliament Street in the Cabbagetown neighbourhood of Toronto.
The clinic will open Friday, November 9. 2012. Last-minute renovations are now being completed.
The public is invited to an open house on Friday, November 9 and Saturday, November 10, between 10:00 AM and 4:00 PM on both days.
Osteopathic Manual Therapists will be on hand to answer questions about the science of Osteopathy and share how Osteopathic Manual Therapy can benefit health and vitality.
SFOW Director Jared Postance, describes the clinic, as "a dream come true." He says the focus on helping those in need is very much in keeping with the spirit of spirit of Dr. Andrew Taylor Still, the founder of Osteopathy.
Osteopathy is a gentle and effective treatment for everyone that emphasizes the body's ability to heal itself. Osteopathic practitioners encourage this self-healing capacity through manual treatment. Osteopathy is a science that relies on manual contact for diagnosis and treatment. Osteopathy removes tensions and restrictions in the body to encourage structural and physiological harmony. It respects the relationship of mind, body and spirit.
"The Society is committed to providing the highest standard of osteopathic manual treatment for all, while ensuring affordability," said SFOW director Jared Postance. "That's why initial assessments will costs just $40 and follow up treatments will cost just $20."
"We hope to provide provide effective manual therapy services to low income people and those without insurance benefits," said Postance. SFOW is a non-profit organization whose members will be volunteering their time at the Cabbagetown clinc.
Public understanding of the benefits of Ostepathic Manual Therapy has room for improvement, says Postance. Osteopathy has been around since 1874 and is highly effective in harnessing the body's self-healing capacity. It balances disturbed and uncoordinated anatomy and physiology.
As part of their mission and vision, the SFOW will support international projects committed to providing fair, equal, and ethical Osteopathic Manual Therapy. The organization has a strong desire to aid developing communities and the ever-present need for improved health conditions worldwide. The SFOW hopes to begin their international projects as soon as 2014.
About Osteopathy
World Health Organization (WHO) Definition of Osteopathy:
"Osteopathy relies on manual contact for diagnosis and treatment. It respects the relationship of body, mind and spirit in health and disease; it lays emphasis on the structural and functional integrity of the body and the body's intrinsic tendency for self-healing."
About the Society for Osteopathic Wellness
The Society for Osteopathic Wellness is a Toronto-based non-profit organization, whose website is at http://www.facebook.com/Osteopathicwellness. SFOW aims to promote and proliferate the science of Osteopathy throughout Canada and abroad. One of the primary means of achieving this goal is to create clinics to provide affordable osteopathic manual therapy in various communities located within the province of Ontario and internationally. Volunteer Manual Therapists will provide effective treatment plans in these clinics to the highest standard.