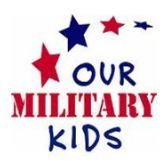 RPM Racing and Griffin Steinfeld proudly support Our Military Kids!
Los Angeles, CA (PRWEB) November 05, 2012
RPM Racing with driver Griffin Steinfeld has entered the NASCAR K&N Pro Series West race in Phoenix, Arizona on November 10, 2012. This is the first time Steinfeld seeks to qualify for the Phoenix K&N Pro Series race since being promoted by NASCAR to the prestigious series. The K&N Pro Series race will be held on Saturday November 10 immediately following the Nationwide Race and in conjunction with the NASCAR Sprint Cup Series Race for the Chase on Sunday November 11, at Phoenix International Raceway.
Entering the K&N Pro Series race, Thousand Oaks, CA native and older brother to Oscar-nominated actress Hailee Steinfeld, Griffin is excited to get on track next weekend and prove his skills.
Steinfeld is teaming up with Our Military Kids, a not for profit organization to support his car. Our Military Kids provides substantial support in the form of grants to the children of National Guard and Military Reserve personnel who are currently deployed overseas, as well as the children of Wounded Warriors in all branches. The grants from Our Military Kids pay for participation in sports, fine arts, camps, and tutoring programs that nurture and sustain children while a parent is away in service to our country or recovering from injury.
*Gymnast Gabby Douglas is a grant recipient!
Griffin will drive the number 36 Ford Fusion powered by Our Military Kids! You can follow Griffin's day at the race track by following him on Twitter and Instagram at @NASCARgriff. The NASCAR K&N race is a collaboration between RPM Racing and Ryan Philpott Racing.