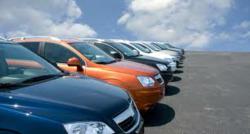 Although this recycling project began with extremely old vehicles in mind, it has since begun to apply to much newer vehicles.
Calgary, AB (PRWEB) November 05, 2012
Throughout Canada, cash for clunkers programs have been very popular in recent years and the initiative has been subsidized in several forms by both provincial and federal governments. The impetus to recycle a vehicle has a lot of appeal to many demographics. It is an attractive notion for anyone looking to help the environment and ensure the sustainability of society and culture, but it is equally appealing to someone who is only looking to get some quick and ready cash for a vehicle that no longer has any use to them.
Although this recycling project began with extremely old vehicles in mind, it has since begun to apply to much newer vehicles. Where in the early days of the program, cars from the 70s and 80s were the most likely to be turned in for cash, these days relatively new vehicles that have been well-used and have already exhausted their resale value are often a prime candidate for recycling. For GSL Chev City, this now includes any vehicles manufactured at or before 2006.
Because much newer vehicles are being targeted by these cash for clunkers initiatives, the compensation plan has been adjusted accordingly. For anyone who has thoroughly used their vehicle from the early aughts (and is not looking forward to attempting to find a buyer for their car or truck) the cash for clunkers option can be seriously attractive, especially when it is offered by a franchised dealership that can immediately convert all that cash into incentives toward a newer car.
In many ways this facilitates and streamlines the process of buying a used car, by way of trade-ins. A prospective buyer no longer has to worry if their vehicle is going to be accepted, they can rest assured that the dealer will be able to take their old car or truck and apply the cash to something more suitable. The offer is even more appealing when the dealer in question has no shortage of discounted vehicles to choose from.
GSL Chev City, one of the oldest car dealerships in Calgary and one of the most trusted outlets for used cars and trucks in the city, have been a proud participant in the cash for clunkers program for a long time, and now they are extending their base offer by raising the upper-limit of the "cash" they'll exchange for a "clunker" up to $5000.
This is great news for all Calgarians who were previously on the fence about turning in their relatively new vehicle, as it allows them to get a more reasonable amount for their sacrifice (the previous upper limit was $3000) and it also allows them to shop one of the most comprehensive used car dealers Calgary has to offer, once the transaction is complete.