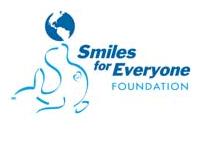 "Many of the people in these areas have rarely, if ever, received proper dental care." - Steve Bilt
Irvine, Calif. (PRWEB) November 05, 2012
The Smiles For Everyone Foundation ("SFE Foundation"), a non-profit public charity affiliated with Smile Brands Inc. ("Smile Brands"), is sponsoring its first international philanthropic trip bringing much needed dental care, knowledge and supplies to impoverished areas near Kumasi, Ghana. Smile Brands initiated the International Smile Project in December of 2011 with a dental mission trip to Paraguay, followed by a similar trip to Thailand in May of 2012. Now, the SFE Foundation will continue the charitable work that Smile Brands began last year.
On this trip to Ghana, a team of volunteers, including Smile Brands employees, and dentists from Smile Brands' affiliated Bright Now! Dental®, Monarch Dental®, and Castle Dental® offices will provide dental services in villages of the Ahanti Region where access to dental care is sparse.
"We're excited to bring Smiles For Everyone!® to the people of Ghana after the successful trips to Thailand and Paraguay," says SFE Foundation Chairman/CEO Steve Bilt. "Many of the people in these areas have rarely, if ever, received proper dental care, and studies have shown that in some cases that can literally put their lives at risk."
Joining Bilt on this trip are dentists Dr. Leng Haong, Dr. Robert Crim, Dr. Kenny Duff, Dr. Timothy Mathis, Dr. Karol Brown and Dr. Imad Nouneh, and Smile Brands employees Sara Allsop, Fred Ward, Jamie Viramontes, Liam Kelly, and Tracy Coleman.
In addition to providing dental care, the volunteers will provide training and equipment necessary to allow local dentists to continue to care for their communities once they return home.
The team will be working with two local organizations on the trip to make sure the needs of the local communities are met. The Foundation for Development of African Culture and Heritage (FODACH) is a grassroots organization committed to promoting sustainable development of youth in Ghana in education, health, agriculture and African cultural activities. Director Eric Manu and the FODACH team are helping arrange village sites for dental care.
The team is also working with the Otumfuo Osei Tutu II Foundation to bring on board Dr. Esther Mark, a senior dentist in Ghana with 15 years' experience in community dental outreach. Dr. Mark will provide leadership to the volunteer team and work with them to implement the most effective community outreach strategy. In addition, Dr. Mark is putting together a team of trained dental assistants to support them.
To watch the Paraguay and Thailand teams in action during their International Smile Project trips, visit http://www.smilebrands.com/press/smile-brands-news/delivering-smiles-everyone-paraguay.
About Smile Brands Inc.
Smile Brands Inc. is one of the largest providers of support services to dental groups in the United States based on the number of dental offices. Smile Brands Inc. provides comprehensive business support services so dentists can spend more time caring for their patients and less time on the administrative, marketing and financial aspects of operating a dental practice. Smile Brands Inc. services support more than 1,300 dentists and hygienists practicing in over 360 Bright Now! Dental®, Monarch Dental®, and Castle Dental® offices in 18 states.
Nearly three quarters of a million people a year take advantage of extended evening and weekend office hours, convenient locations, affordable prices, and flexible payment plans for quality, full-service dental care including general and cosmetic dentistry, and specialty services such as orthodontics at affiliated Smile Brands' offices.
Based in Irvine, Calif., Smile Brands Inc. and its affiliated dental offices combined employ approximately 4,600 people nationwide. For more information, visit http://www.smilebrands.com.