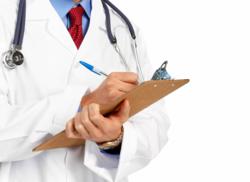 Daily multivitamin supplementation modestly but significantly reduced the risk of total cancer.
Murrieta, CA (PRWEB) November 13, 2012
On October 17, 2012 a study on multivitamin use was published in the Journal of the American Medical Association. The objective of this study was "to determine whether long-term multivitamin supplementation decreases the risk of total and site-specific cancer events among men." The study found that men who took a daily multiple vitamin had lower instances of cancer than the men who took the placebo.
Dr. J. Michael Gaziano led a team of doctors who performed a decade long study on the affect of multivitamin supplementation on cancer in adult men. This study was sponsored by the National Institutes of Health and consisted of 14,641 male physicians in the United States with an initial age of 50 years or older. The decision to use physicians as study participants was so that there would be "high-quality reporting of health information."
Participants in this large-scale, randomized, double-blind, placebo-controlled trial, called Physicians' Health Study II, were given a daily multivitamin or placebo and followed up with for over a decade. The study looked at cases of site-specific cancer, such as prostate cancer and colorectal cancer as well as total cancer, not including non-melanoma skin cancer. The study concluded "in this large prevention trial of male physicians, daily multivitamin supplementation modestly but significantly reduced the risk of total cancer."
The study also looked at any possible negative side effects of taking a daily multiple vitamin on the study participants, such as gastrointestinal tract symptoms (peptic ulcer, constipation, diarrhea, gastritis, and nausea), fatigue, drowsiness, skin discoloration, and migraine. The study found none of these to be an issue; however participants taking the multivitamin were more likely to suffer from rashes.
Liquid Health, Inc manufactures an entire line of liquid vitamin supplements, including a liquid daily multiple vitamin. This product, called Liquid Health Daily Multiple, contains a wide spectrum of enzymes, amino acids, and trace minerals from sea vegetation.
About Liquid Health, Inc.:
Liquid Health, Inc. has been designing and manufacturing liquid vitamin supplements since 1991. All Liquid Health products, including Liquid Health Daily Multiple, are manufactured in a certified-cGMP (current Good Manufacturing Practices) facility, using only premium/qualified ingredients, and are analyzed and tested. All Liquid Health products are made in the U.S.A.
Contact:
Sarah Brimhall, Marketing Associate
Liquid Health, Inc.
800-995-6607
http://www.liquidhealthinc.com