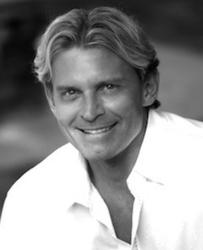 Mukilteo, WA (PRWEB) November 05, 2012
Gemba Academy, the leading provider of online lean manufacturing and lean enterprise training, is pleased to announce a free webinar to be presented on November 27th by Matthew E. May, author of The Laws of Subtraction.
The world is more overwhelming than ever before. Our work is deeper and more demanding than ever. Our businesses are more complicated and difficult to manage than ever. Our economy is more uncertain than ever. Our resources are scarcer than ever. There is endless choice and feature overkill in all but the best experiences. Everybody knows everything about us. The simple life is a thing of the past. Everywhere, there's too much of the wrong stuff, and not enough of the right. The noise is deafening, the signal weak. Everything is too complicated and time-sucking.
Welcome to the age of excess everything. Success in this new age looks different, and demands a new skill: Subtraction.
Subtraction is defined simply as the art of removing anything excessive, confusing, wasteful, unnatural, hazardous, hard to use, or ugly . . . or the discipline to refrain from adding it in the first place. And if subtraction is the new skill to be acquired, we need a guide to developing it.
Enter The Laws of Subtraction.
Through a dozen of the most compelling stories of breakthrough innovation culled from 2,000 cases and bolstered by uniquely personal essays contributed by over 50 of the most creative minds in business today, including two of the partners of Gemba Academy, The Laws of Subtraction outlines six simple rules for winning in the age of excess everything, and delivers a single yet powerful idea: When you remove just the right things in just the right way, something very good happens.
For more information on this webinar visit http://www.gembaacademy.com/webinars. The recorded webinar will also be available to Gemba Academy subscribers as part of the Complete Lean Package.
Gemba Academy offers over 260 HD-quality video training modules on lean manufacturing and lean enterprise concepts such as 5S, Hoshin Planning, Value Streams, Kaizen Leadership, Practical Problem Solving, Standard Work and Leader Standard Work, Seven Quality Control Tools, Total Productive Maintenance, Just in Time, 3P Production Preparation Process, Kanban, and Six Sigma. In addition there are regular webinars and interviews with lean leaders on topics such as lean healthcare, lean education, lean government, and lean office.
Learn why over 1,000 organizations use Gemba Academy lean manufacturing, lean enterprise, and six sigma training products at http://www.gembaacademy.com.