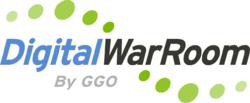 The combination of Legal Hold Pro and Digital WarRoom gives corporations the ability to respond rapidly to an e-discovery order, while keeping control over compliance and litigation readiness."
Seattle, WA (PRWEB) November 05, 2012
GGO today announced a cooperative relationship with Zapproved®, the developers of Legal Hold Pro™. Legal Hold Pro is the first cloud-based system for managing the litigation hold notification process. GGO created Digital WarRoom, the first e-discovery platform to provide law firms, corporate legal and e-discovery teams with complete ESI processing, document review and production in a single application, eliminating traditional high-cost volume-based processing fees. The partnership between GGO and Zapproved allows both companies to offer a simple, secure, easily implemented system for managing compliance, from initial legal hold notification through collection, processing and production of documents in response to litigation or investigations.
"A recent eDiscovery Journal survey on information governance showed that, though the majority of companies report an awareness of compliance obligations and a documented legal hold process, 44% do not have a Legal Hold Management tool", said Bill Gallivan, managing director at GGO. "Our consultants work with client corporations to identify key data sources and get them in a litigation-ready state, and too often our experience has been that the corporation has reasonable policies in place, but still relies on manual processes to issue and track hold notifications. Legal Hold Pro, when combined with Digital WarRoom, provides a fool-proof, defensible method of tracking custodian data from the litigation hold trigger through the entire ESI review process, and final document production. We evaluated a number of Legal Hold tools before approaching Zapproved, and we are very comfortable recommending Legal Hold Pro to our clients."
The Digital WarRoom e-discovery platform can reside on the network within the corporation, or collected data can be hosted on the Digital WarRoom Remote™ hosting center, eliminating the need for in-house IT support. Regardless of the hosting location, corporate legal and external counsel may have access to case data in Digital WarRoom, assuring rapid review of potentially responsive documents.
"We are excited to be working together with GGO to bring Digital WarRoom and Legal Hold Pro together to help corporations confidently address the need for reliable legal hold and in-house e-discovery process," said Brad Harris, vice president at Zapproved. "When actual litigation hits, our clients often seek advice on e-discovery tools for processing and review. The combination of Legal Hold Pro and Digital WarRoom gives corporations the ability to respond rapidly to an e-discovery order, while keeping control over compliance and litigation readiness."
About Digital WarRoom e-Discovery Platform
Digital WarRoom is the first e-discovery platform to provide law firms, corporate legal and e-discovery teams with complete ESI processing, document review and production in a single application, eliminating traditional high-cost volume-based processing fees, and streamlining ESI processing, filtering, and review into a single platform. The design of this all-in-one platform eliminates the risk inherent in moving data between disparate systems. The Digital WarRoom platform is unique in its ability to create and save case data in a portable form. A case database created on any Digital WarRoom product can move seamlessly to any other Digital WarRoom product, (desktop, server, or cloud) with all attorney work product preserved. This unmatched flexibility allows organizations to cost effectively handle an entire portfolio of matters in-house, while retaining the option for full-service hosted review on larger, complex and global matters.
The Digital WarRoom platform has been acclaimed by e-discovery experts, law firms, and corporate clients as "impressive, seamless, and easy to use." An LTN product review compared the platform favorably with better-known but far more expensive solutions, saying "DWR seems to have adopted the best two or three features offered by leading e-discovery software makers such as Clearwell and kCura Relativity and packaged them all together in one functional, integrated platform, which can operate on a desktop, or laptop, computer in a distributed computing environment that incorporates other computers, such as a back-end database server."
To learn more about Digital WarRoom visit http://www.digitalwarroom.com.
About GGO
Since its inception in 2002, GGO (Gallivan Gallivan & O'Melia LLC) has successfully completed over 3500 complex e-discovery matters. In 2011, GGO introduced the Digital WarRoom® line of software products, spanning the entire e-discovery lifecycle from capture through processing, review, and production. Customized services include M&A target data preservation and internal data mining and investigations. Headquartered in Seattle, GGO offices are located in New York, Santa Clara, San Francisco, Dallas, Los Angeles, and London, serving all metropolitan markets in Europe, Asia and North America. Leading global corporations, Fortune 1000 companies, Am Law 100 law firms, and government agencies, including the Library of Congress, rely on GGO for robust technology and personalized service. To learn more about GGO, visit http://www.ggollc.com
About Zapproved Inc.
Founded in February 2008, Zapproved is a software provider based in Portland, OR, a software provider with a powerful compliance platform for businesses facing increasing rules and regulations to efficiently manage their obligations. Zapproved's first products focus on targeted compliance workflows that reduce liability risk in legal and regulatory compliance. The company is expanding its product line to create a suite of applications that address additional compliance issues and workplace collaboration. To learn more, visit http://www.zapproved.com/aboutus.