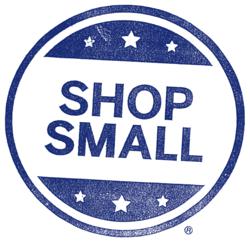 New York, NY (PRWEB) November 05, 2012
SocialCode, the leading social marketing solutions provider today announces that its Facebook advertising services will be available to small businesses this November as part of a partnership with American Express for Small Business Saturday—a program intended to drive small business support on November 24th, the Saturday following Black Friday.
SocialCode traditionally works with clients with large-scale social budgets, but as amplification partner of Small Business Saturday, SocialCode will work with companies with a minimum budget of $3,000 to create, test and optimize social campaigns leading up to Small Business Saturday. Participating small businesses will be offered campaign packages designed to promote in-store shopping on Small Business Saturday and the importance of supporting small businesses to fuel the economy and invigorate communities.
"SocialCode has worked alongside American Express and other corporate partners since the inception of Small Business Saturday," said Laura O'Shaughnessy CEO of SocialCode. Together, we have created tremendous awareness for the day through social campaigns and we are pleased to contribute for the third year running, now as an amplification partner. In this role, we will continue to promote small business advocacy and assist small businesses with their own Small Business Saturday campaigns to drive maximum sales and support on November 24th."
Contact us to learn more or to get started on a Small Business Saturday campaign: Info(at)socialcodeinc(dot)com
About SocialCode:
SocialCode is the leading social marketing solutions provider dedicated to driving cross-platform social ROI. Our capabilities are rooted in the advanced research of SocialCode Labs, empowering advertisers with unmatched campaign performance and community insight. Fueled by proprietary technology, SocialCode grows qualified communities, engages those audiences and activates them as customers and brand evangelists —for 30% of the top national advertisers. SocialCode is a subsidiary of The Washington Post Company.
About Small Business Saturday:
Small Business Saturday was established in 2010 as a day to support the local businesses that create jobs, boost the economy, and preserve neighborhoods around the country. Small Business Saturday® sits between Black Friday and Cyber Monday and is dedicated to driving sales to small businesses on one of the busiest holiday shopping weekends of the year. It is the day we celebrate the Shop Small® movement and support the small businesses that help fuel the economy and invigorate communities. The inaugural Small Business Saturday tapped into a pervasive consumer sentiment: 93% of U.S. consumers agree it is important to support the small businesses they value in their communities.
Media Contact:
Erika Rieger
814-931-6607
Erika(at)socialcodeinc(dot)com