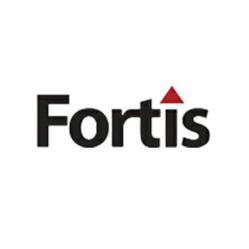 "I hired Fortis to install my floor in my basement. We decided to go with their stamp concrete overlay product. Marcello and his crew did a very nice job for us. We saved about $1,500.00."

- Anthony Schiro in Bloomingdale, IL
Bartlett, IL (PRWEB) November 06, 2012
When winter descends upon the state of Illinois, many construction and building projects around the state wind down on their wintertime projects. After all, working in freezing temperatures and in wet, muddy conditions is not optimal, even for the most professional Chicago concrete contractor. Fortis Ground Works is more than just professional and rapid in their services; throughout the winter months, Fortis skillfully lays asphalt and concrete, outdoors and indoors, and brings their magical touch into the interior of your home or business.
Until the end of 2012, Fortis Ground Works is offering a 10% discount on their highly popular stamp concrete overlay options. Now your business can feature the same high quality and stunning concrete and tile designs that luxury homes and successful businesses boast. No other Chicago concrete contractor can even come close to the value that Fortis offers with a free online coupon for 10% off your next interior floor project. They even include a free estimate of services!
This holiday season; treat yourself and your neighbors to a brand new patio or fire pit with Fortis Ground Work's "Neighbors Together Program." Homeowners interested in taking advantage of this unique and highly valuable program can save up to 10% off of their final bills! Talk to your neighbors the next time you see them and let them know of this exclusive offer.
When the snow starts falling, be sure to call a reputable Chicago concrete contractor to repair those cracks in your driveway. Freezing water in the cracks of your driveway will expand, causing even more damage when the spring thaw comes around. Save yourself some money by hiring Fortis to winterize your concrete surfaces today.
The winter savings don't stop there! Fortis is now offering until the end of 2012, a savings of up to $175.00 off of your next asphalt project. If you have been in need of a new parking lot at your business of have recreational facilities in need of resurfacing, you can't go wrong with the professional and reliable services of Fortis Ground Works. Here is what one recent client had to say about a concrete job Fortis completed:
"I hired Fortis to install my floor in my basement," Anthony Schiro in Bloomingdale, IL commented. "We decided to go with their stamp concrete overlay product. Marcello and his crew did a very nice job for us. We saved about $1,500.00." Anthony is not alone in his praises for the superior work Fortis provides. Hundreds of Chicago area residents have made Fortis their only choice for concrete contractors.
Be sure to make the right choice when choosing a Chicago concrete contractor for your next big project. Make a call to Fortis Ground Works to get professional, beautiful, and durable concrete work for a fraction of the price the other guys charge.