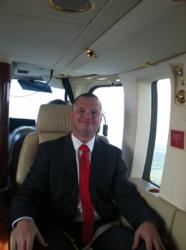 Cleveland, OH (PRWEB) November 06, 2012
Cleveland Meetup group "Internet Marketing Business Development Mastermind" is continuing their series of social branding events. The next Meetup, scheduled for November 15th at 7PM, is called "To Tweet or Not to Tweet" and is to cover how to tweet effectively and how to optimize twitter to increase online presence for small businesses and entrepreneurs.
Establishing a brand can be one of the most crucial parts of having a startup business. For this reason, Roger Bryan and the Internet Marketing Business Development Mastermind group take social branding seriously. After dominating LinkedIn and YouTube with their previous social branding Meetup gatherings, they are ready to move on the one of the most infamous social networking platforms: Twitter. With his optimization skills, Roger Bryan hopes to provide the group with some insight on tackling Twitter.
The group, which has been attended by several entrepreneurs or small business owners in the Cleveland area, is meeting at the 100th Bomb Group. Although they do assign a topic for each Meetup, the primary goal? Having fun and getting to know those in the internet marketing community. According to the organizer, a local entrepreneur Roger Bryan, "this group is designed for Entrepreneurs who either have or are starting businesses. Having the right people talk to about the ups and downs of running your own business is not only vital to our success-- it's also sometimes needed to keep our sanity!"
Anyone is welcome to attend the Cleveland Meetup events, and entrepreneurs or small business owners interested in internet marketing are especially encouraged. For more information or to RSVP for the Twitter social branding Meetup on November 15th, visit http://www.meetup.com/Internet-Marketing-Business-Development-Mastermind/events/88041022/ today.