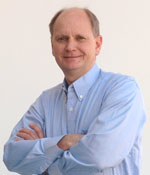 "The American press has largely covered up the effects of the fiscal cliff, so that taxpayers won't be upset prior to the election about the increased taxes that are coming after the election."
Siesta Key, FL (PRWEB) November 05, 2012
The fiscal cliff is a concern as the end of the year approaches. Federal Reserve Chairman, Ben Benankie, coined the term "fiscal cliff" to describe the tax increases that are coming January 1st, 2013. LegaLees Corporation has released a set of ten tax tips that almost everyone can use to help soften the tax blow that will hit after going over the fiscal cliff.
LegaLees President and CEO, Lee R. Phillips, states that the general public has almost no clue how bad the cliff will be. He says, "The American press has largely covered up the effects of the fiscal cliff, so that taxpayers won't be upset prior to the election about the increased taxes that are coming after the election."
"It is questionable whether either party can really do much to stop the impending tax disaster that faces America, but it will require the President to work closely and quickly with congress," he said.
The National Association of Manufacturers has issued a report that shows that between 2012 and 2015, the economy will lose 12.8 percent of the average annual real GDP. It says job losses will be dramatic. By 2014, NAM shows that the fiscal contraction will result in almost 6 million jobs lost, and the unemployment rate could reach more than 11 percent.
NAM states that households will take a big hit. Real personal disposable income will drop almost 10 percent by 2015, according to their analysis.
"If the fiscal cliff will have such a huge impact on Americans, anything a household can do to help cut the impact of the tax increases will be worth more money in the bank for the family," said Phillips.
"A business man can't work ten or twenty percent harder, but he can get an extra ten percent more in income, if he knows how to control his taxes," said Phillips. "In fact, the taxes and tax savings may mean the difference between success and failure for many small businesses," he said
"Congress may be able to back us away from the fiscal cliff, but they have got to get to work, and congress isn't doing much these days. They may have time after the election, but if they remain gridlocked with the president, not much is likely to happen," said Phillips.
The tax tips put out by LegaLees are intended to help people cut their tax bill. The tips are aimed at lowering adjusted gross income rather than simply providing another standard deduction.
"How far a taxpayer's fall over the fiscal cliff will be determined by what their adjusted gross income is. If a taxpayer can cut their adjusted gross income, they will have a better chance of surviving the fall," explained Phillips.
"If a taxpayer's accountant has never sat down and done some adjusted gross income training, the LegaLees Tax Tips will be very valuable to the taxpayer," he said.