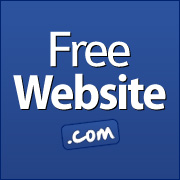 New York, NY (PRWEB) November 08, 2012
The activity on the social networks in the wake of Hurricane Sandy showed how important it is for people to have websites when they have important information that needs to be released. FreeWebsite.com is a free website development and hosting service that has the services individuals and companies need to be part of the social networking frenzy.
"The volume of social networking activity as the result of major news events is something that small businesses need to learn how to utilize for their success," said FreeWebsite.com CEO, Jeff Spicher. "People need information quickly in the wake of a disaster such as Hurricane Sandy. By having a website that is tied to your social networking activity, you can let people know that your company is open for business and ready to help."
An article released by FreeWebsite.com today outlined the ways in which disasters like Hurricane Sandy maximize the power of the social networks. The free website provider suggests that businesses need to understand the best ways to be a part of that activity to get their name and website address out to the public.
The FreeWebsite.com service not only offers a professionally designed website for free, but it also has services that allow website owners to utilize social networking to draw traffic.
About FreeWebsite.com: FreeWebsite.com breaks down barriers to website ownership by providing attractive, easy to maintain websites, complete with content, at a low price. To learn more, visit FreeWebsite.com.