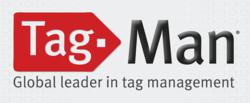 In addition to the efficiency and performance gains, more and more of our clients are focusing on the Marketing ROI they are achieving via TagMan.
New York, New York (PRWEB) November 06, 2012
TagMan, the most used, most advanced and most proven Tag Management and Marketing Data Platform, today announced its twentieth (20th) consecutive fiscal quarter of growth in sales bookings across Retail, Travel & Hospitality, Financial services, Consumer Products, Electronics, Pharmaceuticals and Telecommunications. New additions to its global portfolio of clients include several highly recognizable brands including DIRECTV, TiVo, The Body Shop, Best Western Hotels, Spotify Music Service, Belk Department Stores, EE (Everything Everywhere), Tesco Mobile and several others.
TagMan's growth has been driven by increased deployments of the 5,000 digital services tags supported in its core tag management product, clients leveraging its data and marketing attribution capabilities or services, and adoption of expanded capabilities including mobile tagging and data visualization. New clients who chose TagMan over smaller pure-play tag management vendors referred to TagMan's ability to produce one comprehensive stream of clean marketing data from several channels and TagMan's more robust infrastructure and support compared to upstart competition as key decision points. The client additions grow TagMan's customer base to over 250 enterprises websites across over 80 countries.
"TagMan clients continue to maximize ecommerce opportunities and deliver exceptional customer experiences through faster performing websites and digital properties" says Sunil Bhagwan, Vice President, Sales North America. "In addition to the efficiency and performance gains, more and more of our clients are focusing on the Marketing ROI they are achieving via TagMan's ability to enable a clear and unbiased view of the entire consumer journey to drive more effective marketing and ecommerce execution."
Company highlights include:

Twentieth consecutive quarter of sales bookings growth
Being recognized for marketing capabilities beyond core tag management in Forrester Research's recent report, "Understanding Tag Management Tools & Technology"
Hiring key executives to drive global growth, including ex-Omniture sales and marketing veterans Wolf Allisat and Ronald Brien
The launch of the TagMan STREAM TM Global Partner Program – designed to help improve the performance, data quality and efficiency of partners' tagging, analytics and marketing initiatives.
Surpassing the milestone of 5,000 supported digital services tags
Continuing to lead the Enterprise Tag Management market with over 250 live client sites
Several of TagMan's clients celebrated their 5th year as Tagman TMS clients
Growing to over 100 employees across the globe
About TagMan:
TagMan is the most used, most advanced and most proven Tag Management and Marketing Data Platform. As the Global Leader in Enterprise Tag Management, companies use TagMan to master the complexities of ePrivacy, ecommerce, web analytics, marketing data and ePrivacy. With TagMan, clients can efficiently manage and unify tag based technologies to produce one independent stream of clean marketing data from all channels. More than 250 enterprise websites across all major industries including Travel & Hospitality, Retail, CPG, Consumer Electronics, Financial Services, Pharmaceutical, and Telecom make TagMan the go-to partner for dramatically increasing marketing ROI through effective marketing execution and a clear view of the entire consumer journey. Clients include Travelocity, Virgin Atlantic, Kellogg's, The Body Shop, Air New Zealand, and Vodafone. Find out more at http://www.tagman.com