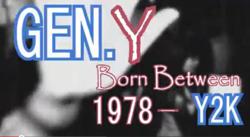 Las Vegas, NV (PRWEB) November 11, 2012
Generation Y is loosely defined as those born in between 1978 (or up to 1982) and 2000, succeeding Generation X. There are currently over 80 million individuals within this category and their income is expected to surpass that of Baby Boomers by the year 2017. The focus of the website is to be around the economics of the retail industry, current and past performance or retailers within this niche, and information of interest on selling to this large portion of the population.
Sell Generation Y can be found at http://sellgenerationy.com/. The first post is a comprehensive look at several leaders in the area of retail targeting Generation Y from the perspective of performance before, during, and as we come out of the recent recession. Some of the companies highlighted include Aeropostale, Five Below, Forever 21, and Claire's. Look for more useful articles about the Generation Y market in the coming weeks.
Sell Generation Y is written by Teen Store Developers, a non-franchise developer of independent teen stores specializing in turn-key service for entrepreneurs who want to start a business. Their services include financing assistance, credit repair when needed, site location, lease negotiation, a network of wholesale suppliers, complete store build-out, training, and ongoing support for the life of the business at no additional cost to the owner.
Teen Store Developers is a branch of Discount Retail Store Services, an independent business development company that offers turn-key business start-up and ongoing support without the franchise fees within their six proven business models including Dollar Stores, Clothing Stores, Mail Box Stores, Teen Stores, Party Stores, and Fitness Centers. Upcoming news about DRSS can be found on their Facebook Page.