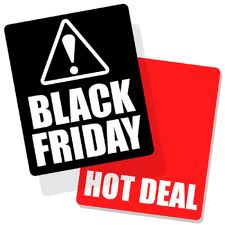 Black Friday has lost it's luster...when jobs are at stake.
Highland Park, Illinois (PRWEB) November 06, 2012
Goodnighties Recovery Sleepwear has put 'triple power' attributes into play to punt shopping this year against discounted sleepwear. As 2012 sales indicate, Americans everywhere have recognized Goodnighties as great value and are finding this nightwear to be the perfect gift for the season. Since Goodnighties was recently featured on The Dr. Oz Show, the brand is growing exponentially helping exhausted people sleep better.
Goodnighties sleepwear is 100% Made in the USA with a technical fabric designed to promote better sleep. Goodnighties also has superior moisture-wicking and anti-microbial properties – a triple play of features never before found in a sleepwear garment. The brilliant colors in Goodnighties quality-made fabric never fades – our styles always look brand new and that's good value" said Goodnighties owner, Marcia Bacon.
Shoppers are finding that uniqueness and lasting quality triumphs over a cheaper priced garment made overseas. In addition to America's new outlook, after 4 years of a struggling U.S. economy, many are also paying closer attention to job creation and how the idea of deeply discounted foreign-made items hurts everyone in the long run. "New job creation is still a very sensitive subject and fortunately the awareness of supporting American made goods is on the rise. As our business grows, we're hiring additional staff and that's a bonus for everyone." said Goodnighties owner, Marcia Bacon.
According to Brad Tuttle from Time Business & Money, Smart Spending column and Accenture's Holiday Survey; Black Friday shopping is on the decline "…. signs indicate that fewer consumers will bother putting up with a chaotic shopping scene on Black Friday and that the percentage of shoppers hitting the mall on Black Friday has been on a steady decline: 44% in 2011 of consumers say that they are likely to shop Black Friday compared to 47% in 2010 and 52% in 2009." It appears that the trend is continuing to decline in 2012.
U.S. manufacturing today is on an upward trend and Goodnighties confirms this fact, when goods are 100% Made in the USA the production time is quicker and quality is better controlled. "Our first goal for Goodnighties is a quality product and it's the only way to manage this process.", said Marcia Bacon. "Many of our customers are adding to their Goodnighties collection so it's important to continuously create new styles and colors while maintaining the quality they expect and deserve.", she continued.
"The market for Goodnighties serves a vast range from women who need sleepwear for menopause, insomnia or from illness related sleep issues to men who are surprised to finally have apparel that keeps their temperature even throughout the night.", said Goodnighties Vice President Sales, Jack Weissman.
Goodnighties is sold primarily online and is expanding to retail locations. All styles are sold separately for mix & match sizes and colors. Goodnighties corporate headquarters is in Lacey Springs, Alabama with sales and marketing based in Highland Park, IL for more information http://www.goodnighties.com