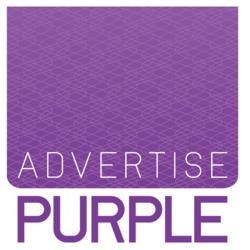 Results can be dramatic for these organizations - usually established retailers will see $5,000 to $20,000+ sales increase per week through affiliate channels. And we've seen much higher than this, up to $100,000 increase per week
Los Angeles, CA (PRWEB) November 05, 2012
Advertise Purple, LA's #1 Online Marketing Agency, recently met with Global Press subsidiaries to discuss holiday sale projections for medium to large Internet retailers. Advertise Purple is a boutique online marketing and advertising agency that helps e-commerce companies and Internet retailers increase sales online. According to Kim Choe, their PR contact, "We really focus on getting online retailer more traffic that counts. Whether it's organic search traffic from Google, Yahoo or Bing, paid traffic through PPC, social media traffic from Facebook or Twitter, or affiliate traffic from our partners Commission Junction, LinkShare, GAN (Google Affiliate Network), or ShareaSale, we work with advertisers to ensure these channels are bringing them the highest conversions at lowest cost per acquisition."
When asked what online retailers should focus on for driving sales this Holiday season, Choe notes "Definitely growing your affiliate programs. It's too expensive for most retailers to spend their resources on targeting the traffic online, so the better option is having expertly marketed shopping sites promote your items for a percentage of the sale." Sure it sounds easy, but we are curious how to do that.
Choe went on to note "At Advertise Purple, we work very closely with a pool of about 10,000 affiliates. We focus on working with clients who have products and services we know will be hit on the web's premier shopping sites. Results can be dramatic for these organizations - usually established retailers will see $5,000 to $20,000+ sales increase per week through affiliate channels. And we've seen much higher than this, up to $100,000 increase per week." We were curious if anyone can participate in these affiliate networks. "We typically work with retailers that currently do $1MM to $10MM/year in online sales. We noticed they see they most dramatic increase."
For those who are interested in affiliate management with Advertise Purple, you can visit their site at http://www.AdvertisePurple.com
About Advertise Purple
Advertise Purple is a premier, boutique online marketing and advertising agency based out of Los Angeles, CA. Since 2009, Advertise Purple has offered a full suite of innovative and proven online marketing services, including affiliate management, search engine marketing, pay per click marketing (PPC), search engine optimization (SEO), email marketing, conversion rate optimization (CRO), landing page optimization (LPO), and analytics mining. Our in-house staff works directly with leading internet retailers and e-commerce sites, ensuring positive growth and return on invested marketing capital.