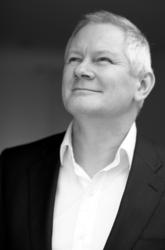 Feature length documentaries are appealing to regular cinema audiences these days more than ever before, and it's great to see a small British production like this attracting interest.
(PRWEB UK) 7 November 2012
Business author and branding consultant Simon Middleton has become an Associate Producer of new British documentary film 'The Dark Matter Of Love' and is helping the film-makers to generate publicity and raise funding to complete the project.
'The Dark Matter Of Love' tells the story of Masha, an eleven year old Russian girl, learning to love her adoptive American family - through a scientific intervention based on the work of Professor Robert Marvin.
Marvin has spent a lifetime developing a programme designed to help children learn to love. His framework draws on experiments into monkeys, birds and human children.
The film project has already won support from American documentary maker Morgan Spurlock, who made the project his 'indie film project of the day', and Middleton has joined the team to help raise the final funds required to complete the movie for release.
Middleton explained: "This is a fascinating story and a beautifully made documentary film. Feature length documentaries are appealing to regular cinema audiences these days more than ever before, and it's great to see an independent British production attracting international interest."
The film-makers, Director Sarah McCarthy and Producer Grace Hughes-Hallett are amongst the first film-making teams to launch a project on the new UK version of the Kickstarter crowdfunding programme.
"The team have already raised a substantial chunk of their final funds in just a few days on Kickstarter, and we really hope that with a higher profile they can secure the remaining money they require," said Middleton, who is also associate producer of another Kickstarter success, the American music documentary The Porchlight Sessions.
The Dark Matter Of Love weaves rare footage of Professor Marvin's experiments through the touching story of Masha learning to love for the very first time.
The Kickstarter money is required to complete the post-production of the film, including a score by Molly Nyman, and will also be used to license the archive footage in the film.
Kickstarter projects offer rewards for cash and this campaign includes a host of exclusive treats including first release downloads of the film (£10) and tickets to the London Premiere and dinner with the filmmakers afterwards (£1,000).
FURTHER INFORMATION:
The Kickstarter crowd-funding website has raised over $395,000,000 in the US and it launched in the UK at the beginning of this month.
Simon Middleton is founder of the Brand Strategy Guru brand consultancy and the author of three books: 'Build A Brand In 30 Days', 'What You Need To Know About Marketing' and 'Brand New You'.
Further information about the movie The Dark Matter Of Love can be found at http://www.kickstarter.com/projects/darkmatterlove/the-dark-matter-of-love-0