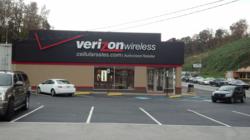 "If you've had anything less than a positive experience in a wireless retail store, we invite you to come experience the Cellular Sales difference."
CHATTANOOGA, Tenn. (PRWEB) November 07, 2012
Cellular Sales, the nation's largest Verizon premium wireless retailer, recently announced the grand opening of a new store at 1748 Dayton Blvd in Chattanooga.
"We don't sell phones – we sell wireless experiences," said David Maples, regional director at Cellular Sales. "It's what you can do with your phone that makes it useful. We want our customers to walk out with enough understanding of their new device to hit the ground running."
Cellular Sales was founded in Knoxville, Tenn. 19 years ago and has, for the past five years, been named by Inc. Magazine one of the nation's fastest growing privately-owned retailers, operating more than 540 stores with nearly 4,000 employees. The company currently operates 35 retail locations in Tennessee.
According to Nielsen reports, more than 46 percent of Americans now own smartphones. As mobile devices become more complex, educating each individual about different devices and capabilities becomes more important. This is the reason Cellular Sales has dedicated itself to providing one-on-one service for customers, so they can receive that one-on-one education.
"If you've had anything less than a positive experience in a wireless retail store, we invite you to come experience the Cellular Sales difference," Maples said.
The Chattanooga store is currently hiring seven new sales positions, which will be filled by local job seekers.
About Cellular Sales
Cellular Sales, based in Knoxville, Tenn., is the nation's largest Verizon premium wireless retailer. For more information about the new Cellular Sales store located on 1748 Dayton Blvd, call David Maples at 615-815-4080. Job seekers may visit http://talent.joincellularsales.com/. For more information on the company, visit http://www.cellularsales.com.
# # #