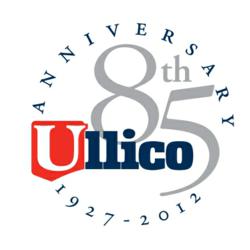 "The Foundation plays a critical role in the continuing education for benefit plan trustees, as well as my own colleagues at Ullico," said Ullico President and CEO Ed Smith "Ullico is proud to be a part of the Foundation's annual conference once more."
Washington, D.C. (PRWEB) November 06, 2012
Ullico Inc., a longtime supporter of the International Foundation of Employee Benefit Plans (IFEBP), announced today that it will be a four time platinum sponsor and exhibitor at the 58th Annual Employee Benefits Conference taking place on Nov. 11-14, in San Diego, Calif.
Ullico, the only labor-owned insurance and investment company, will be an active participant throughout the event through its corporate sponsorship, attendance by key executives, including President and CEO Edward M. Smith, and hosting a booth in the exhibit hall for attendees. Ullico's booth will feature interactive displays commemorating its 85th Anniversary and its proud tradition of providing insurance and financial services to the American worker.
In addition, Sonia M. Axter, managing director of Infrastructure Investments with Ullico Investment Advisors, Inc., will share her insight on infrastructure investing and the role of public-private partnerships during a roundtable discussion, Session IR3, on Tues., Nov. 13, from 1-2:15 p.m. (PST).
"The Foundation plays a critical role in the continuing education for benefit plan trustees, as well as my own colleagues at Ullico," said Smith. "Ullico is proud to be a part of the Foundation's annual conference once more."
Throughout the conference, Ullico will post updates on its Twitter and Facebook allowing participants to learn more about Ullico's life and health insurance, investment services and specialty insurance products that provide innovative risk solutions for organized labor. To learn more, follow Ullico on Twitter at @ullicoinc or "like" Ullico on Facebook at http://www.facebook.com/UllicoInc.
The non-profit IFEBP focuses its efforts on being a worldwide resource for all information related to employee benefits and compensation as well as financial literacy education. The conference program will cover a variety of topics related to fiduciary obligations, new legislative developments, financial challenges facing healthcare and pension plans, and more. For more information about the 58th Annual International Foundation of Employee Benefit Plans conference, visit http://www.ifebp.org/Education/UsAnnual/
Ullico Investment Advisors, Inc., is a member of the Ullico family of companies which includes The Union Labor Life Insurance Company; Ullico Investment Company; Ullico Casualty Company; and Ullico Casualty Group Inc.
For 85 years, Ullico has been a proud partner of the labor movement, keeping union families safe and secure. From insurance products that protect union members and leaders, to investments in building projects that have created thousands of union jobs, our customers continue to trust us with protecting their families, employees, businesses and investments. For additional information, visit http://www.ullico.com.