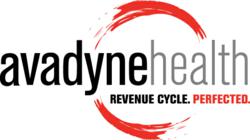 San Diego, CA (PRWEB) November 07, 2012
Avadyne Health, a leading provider of patient-centric outsourced revenue cycle management services and technology, announced today that Tyson McDowell will become the company's President. McDowell is the former CEO of Benchmark Revenue Management, which recently merged with Avadyne, and has been functioning as the combined companies' President of Technology-Enabled Services. Moises Eilemberg, CEO and Chairman of Avadyne, will continue in that capacity.
McDowell's focus will be on helping Avadyne's clients maximize operating margin, reduce cost, and improve patient-experience scores by leveraging Avadyne's unique combination of cloud-based revenue cycle software and services for the acute market. "As a founder of Benchmark and architect of its core technology, Tyson intuitively understands how healthcare systems need to marry powerful technology with strong process design and a skilled workforce to achieve revenue cycle success," said Eilemberg. "No other player in the revenue cycle has our unique ability to provide both the technology platform that drives work efficiency and the specialized staff to assist with getting results. Tyson will ensure our continued leadership in achieving client outcomes and our commitment to quality and innovation."
Eilemberg will continue to drive the firm's expansion through strategic partnerships and acquisitions. As the architect of Avadyne Health, which spans over 200 hospitals in 30 states, Eilemberg has made Avadyne the revenue cycle force it is today. Both McDowell and Eilemberg are based in San Diego; Avadyne's executive team is spread across multiple facilities, including: Des Moines, Iowa; Billings, Montana; and Moline, Illinois.
About Avadyne Health
Avadyne Health is a revenue cycle workflow technology and patient-centric outsourced services firm serving more than 200 hospitals in 30 states. Avadyne services include self-pay billing, third-party claims resolution, denial management, and collection of post write-off accounts. Avadyne technology offerings include denials, A/R, financial clearance workflow, and monitoring tools. Client teams use Avadyne's Next-in-Queue technology to maximize patient access and business office outcomes. The Avadyne team works on the same technology in order to continuously adapt to meet client goals, challenges, and workloads. For more information, visit http://www.avadynehealth.com