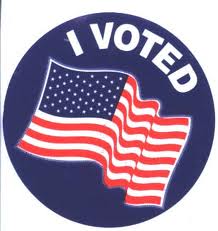 Rewarding those who took advantage of their American duty by voting for our next president seems proper
Jacksonville, Florida (PRWEB) November 06, 2012
Election Day is upon America and one Jacksonville, Florida restaurant is going to reward those who voted. LeGrand's Steak and Seafood is serving free entrees on Wednesday, November 7th to all those who voted on Election Day.
Any voter who shows their "I Voted Sticker" or Voters Registration card will receive a free entree from a limited menu on November 7th from 5:00 PM until 10:00 PM. It'll be on a first come first serve basis. LeGrand's expects to be at full capacity so they encourage an early arrival. Additional menu items and drinks will be available to order at additional costs. Visit http://legrandssteakandseafood.com/ for a full menu selection.
"Voting is a privilege in our country" says Ron LeGrand, the company manager. "That privilege shouldn't be taken lightly. Rewarding those who took advantage of their American duty by voting for our next president seems proper".
LeGrand's hosts an outside patio and full service bar with specialty cocktails ans friendly staff. "We are anticipating a huge turnout and are excited to cater to voters", says Ron.
LeGrands is locates at I-295 and 11290 Old St. Augustine Road in Mandarin, Jacksonville, Florida. You can call 904-292-1733 for a recorded massage with all the details or visit http://legrandssteakandseafood.com/. Sorry, no reservations on this night.