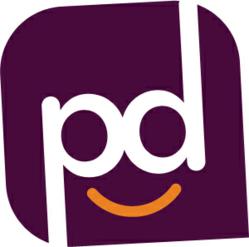 "PokitDok's innovative approach to making our physician information searchable by condition, treatment, specialty, and content was of particular interest to our physicians." -- Beth Crowder, Executive Director, United Physicians of Charleston
Menlo Park, CA (PRWEB) November 07, 2012
PokitDok, a Silicon Valley-based health and wellness startup has expanded their physician roster to include United Physicians of Charleston, a Charleston, SC based Independent Practice Association (IPA).
Representing one of the nation's largest IPAs, United Physicians of Charleston provides both primary and specialty care. Through its 230 independent practices approximately 776 physicians serve patients in the Charleston Tri-County area. Identifying with PokitDok's commitment to it's consumers and ensuring that they have all the information available to make the very best health and wellness decisions for themselves and their families, United Physicians' Executive Director Beth Crowder saw an immediate correlation in mission.
"PokitDok's innovative approach to making our physician information searchable by condition, treatment, specialty, and content was of particular interest to our physicians. Additionally, by providing each physician and practice with an easy, cost effective social publishing platform, they are directly in line with our ongoing commitment to patient communication, clinical integration, and patient experience excellence." -- Beth Crowder, Executive Director, United Physicians of Charleston
United Physicians of Charleston will be working with PokitDok to create a cash price service menu for patients with high deductible insurance plans or who prefer to pay cash for primary care and specialty services.
In joining PokitDok's growing practitioner network United Physicians of Charleston becomes part of a searchable provider database, which includes entries for over one million health and wellness professionals (both traditional medical physicians and alternative treatment practitioners) across the country. As a Pokitdok provider, health and wellness professionals are able claim their business page and post practice information, services, and pricing to the PokitDok community and their connected social networks in a matter of minutes.
For more information on PokitDok or to visit the United Physician of Charleston provider page please visit pokitdok.com
ABOUT POKITDOK
With a goal of empowering consumers to take control of their health, PokitDok members are able to research symptoms and diagnoses, share health and wellness-related content, and connect with the PokitDok community.
Focused on providing credible information and access to all available treatment options, PokitDok boasts a practitioner network comprised of both traditional and alternative care providers. These providers offer exclusive, discounted pricing on services and treatments on everything -- from mammograms to yoga classes -- all of which can be purchased for cash through the PokitDok marketplace.
MEDIA CONTACT
Lydia Genner
Director of Marketing
lydia.genner(at)pokitdok(dot)com
###