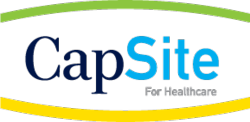 71% of U.S. Hospitals Plan to Purchase new Health Information Exchange (HIE) Technology Solutions
Burlington, VT (PRWEB) November 06, 2012
Gino Johnson, CapSite VP, Business Development & Consulting, will join NeHC to review the findings of their second annual Health Information Exchange (HIE) Study. Insight from more than 370 hospitals across the country is combined with trending analysis to provide a comprehensive look at the HIE landscape, including an overview of the planned HIE and HIT technology purchases over the next 24 months, the current HIE technology vendors, the primary drivers in vendor selection, and strategies around Accountable Care.
After the presentation, CapSite will address questions about their survey findings from members of the audience.
The web learning event is scheduled for 1 pm ET on Wednesday, November 7.
To register, visit http://www.nationalehealth.org/HIESurveyResults.
About CapSite
CapSite is a healthcare technology research and advisory firm. The CapSite Database is a trusted, easy-to-use online resource that provides unique transparency across 1,600 vendors and 160 categories. By delivering critical knowledge and evidence-based information on healthcare technology pricing, packaging and positioning CapSite brings transparency to the capital planning process.
CapSite is a division of HIMSS.
When it comes to healthcare technology research, it helps to see all the details. Those details are now available with CapSite.
About National eHealth Collaborative
National eHealth Collaborative (NeHC) is a public-private partnership that accelerates secure and meaningful use of health IT through education and stakeholder engagement to advance health and transform healthcare. Through its NeHC University online education program, its Consumer Consortium on eHealth patient engagement initiative, and its ongoing study of critical success factors for health information exchange through the HIE Learning Network, NeHC works to educate, connect and encourage healthcare stakeholders in efforts to promote the successful deployment of health IT and health information exchange nationwide.
NeHC is a cooperative agreement partner with the Office of the National Coordinator for Health IT (ONC).
Contact:
marketing(at)capsite.com
802.383.0675
http://www.capsite.com
Meryt McGindley
Communications Director, NeHC
mmcgindley(at)nationalehealth.org
202.467.8330
http://www.nationalehealth.org