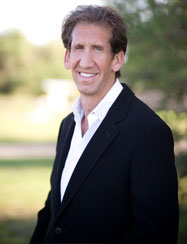 Clearwater, FL (PRWEB) November 07, 2012
Stephen Kobernick, DDS, offers scaling and root planing to patients who have mild cases of gum disease. The procedure removes the plaque below the gum line and stops the forward progress of periodontal disease. Patients with more advanced cases must receive more aggressive gum disease treatment. By catching the problem early patients can avoid some of the major problems associated with gum disease.
Gingivitis is the earliest phase of gum disease and is characterized by the buildup of plaque along the gum line. Gums can become inflamed, sensitive and may bleed when flossed or brushed. If gingivitis is not treated by scaling and root planing it can grow into the next phase, periodontitis. The bone and fibers that support the teeth are damaged during this phase of the disease and the pocket depths between gums and teeth increase. Gum recession often occurs and gaps are left between teeth. Gum disease treatment is necessary to minimize damage and to stop teeth from being lost.
The final phase is termed advanced periodontitis, and at this point tissue and bone have been damaged and even destroyed. Teeth can shift in the mouth, which affects the bite, and then may fall out. Very aggressive gum disease treatment is required if gum disease reaches this phase. Treating periodontal disease early is the best way to diminish the negative impact of the disease and save the teeth. In addition to the dental problems that increase as the disease progresses, other health problems such as stroke, pancreatic cancer and low birth-weight babies have been linked to gum disease.
Dr. Kobernick utilizes ultrasonic scalers and hand tools to remove the mineral deposits of tartar from teeth at or below the gum line. The tooth is then polished so that the gums have a clean surface to adhere to. The gums can then heal and become healthy. For more information on the progression of gum disease and the scaling and root planing procedure, visit http://www.clearwater-periodontist.com.
The Art of Periodontics is a periodontal practice offering patients personalized dental care in periodontics, laser therapy and implant dentistry for Clearwater, Florida. Dr. Stephen Kobernick received his Bachelor of Science from University of Delaware in 1984; his Doctorate of Dental Surgery from University of Maryland School of Dentistry in 1988; a Certificate of Periodontics and Implantology from University of Alabama School of Dentistry in 1990; and completed extensive training at the Institute of Advanced Laser Dentistry. Dr. Kobernick is part of the one percent of dental professionals offering the FDA cleared laser procedure for gum disease and periodontal treatment. To learn more about Dr. Kobernick and his dental services visit his website at http://www.clearwater-periodontist.com or call (727) 386-7092.