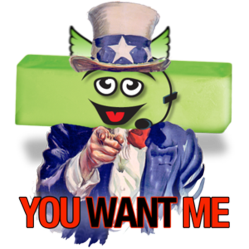 Our MagicalButter device will rock your socks!
Port Richey, Florida (PRWEB) November 08, 2012
After two years of testing and research the MagicalButter device is now available to the public. For years people have tried to use herbs to cope with various ailments. MagicalButter is a device that is designed to infuse butters and oils with your favorite herbs so you can eat to treat. It was designed and engineered by a group of scientists and chemists. It is the first and only device of its kind for making herbal butter and oil.
People with Multiple Sclerosis (MS), Glaucoma, Chronic Pain, Cancer, Depression, Fibromyalgia, Gastrointestinal Disorders, Hypertension, Rheumatoid Arthritis, Sleep Apnea, Tourette's Syndrome, Crohn's disease and many more have reported that infusing their food with herbs has helped with their ailments. The MagicalButter device makes it effortless to infuse your butters and oils for virtually any recipe.
Many people try to eat to treat, but are unable to find the right mixture of herbs to help them. That's where our site comes in; MagicalButter.com is a website community that allows our customers to post their favorite recipes and what if any ailment they are treating. With social networking and an engaging website you can help yourself and hopefully help others as well. You can try recipes and write reviews to assist others. It is a way to pay it forward by eating well and helping others with similar symptoms.
Simultaneously with the launch of the website is the Mr. Butter blows 5k in a day give-away contest. Users will vote on their favorite herbal oil and butter community recipe. The winner of the contest is going to win $5,000. However, there is a catch they must spend it all in one day (Brewster's Millions style). The winner will be the star of a reality TV episode documenting their Magical day.
MagicalButter.com was designed to be a fun loving company that makes it easy for people to discover Herbal remedies on their own. We love people and believe by harnessing the power of the internet we can help make the world a better place. We plan on providing devices to organizations that help people who otherwise wouldn't be able to afford the device on their own. Our company attitude is helping people makes life better. MagicalButter is not a medical device and patients with these diseases should follow the treatment plan that works best for them.
For more on MagicalButter please visit http://www.magicalbutter.com.