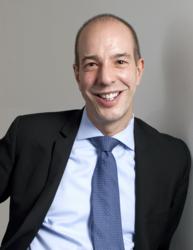 NEW YORK (PRWEB) November 07, 2012
Now that President Obama has won another term, the head of the American Civil Liberties Union said this morning that the time had come for the president to reaffirm his commitment to civil liberties and core constitutional principles.
Anthony D. Romero, ACLU executive director, said addressing such issues as closing the Guantánamo Bay prison, ensuring access to abortion and reforming immigration enforcement would be important cornerstones in the president's legacy.
"We congratulate President Obama on winning a new term and look forward to continue working with his administration over the next four years. This is his opportunity to reaffirm our constitutional principles and the fundamental American values of due process, respect for the rule of law and individual freedom. It is a time to once again be a nation where we can be both safe and free. We urge President Obama to dismantle a national security state where warrantless surveillance, extra-judicial killings of American citizens by drones and other attacks on our personal freedoms have been deemed acceptable.
"Now is the time to make good the promise he made four years ago to close the prison at Guantanamo Bay. Back home he needs to put an end to his administration's abusive and discriminatory deportation policies. They foster racial profiling and do nothing to improve public safety. And he must remove the myriad abortion restrictions from the federal budget so that the right to a safe and legal abortion remains accessible to all women. With four more years in front of him and the history of the Obama presidency yet to be written, he has the opportunity to put us back on the right track."