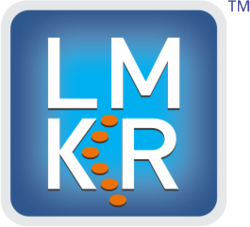 Dubai, United Arab Emirates (PRWEB) November 07, 2012
LMKR announces its partnership with MapMart to allow GeoGraphix® users' access to MapMart Core Bundle for WMS streaming. The new feature will grant access to terabytes of high-resolution full world imagery, topographic maps and elevation data via web services stream.
The GeoGraphix® Discovery™ Suite remains one of a few complete and holistic interpretation systems available. The addition of the MapMart Core Data Bundle will streamline the GeoGraphix® users' data acquisition process to a matter of a few clicks. In addition to the Core Bundle, premium data sets customized to user-specified sites are also available.
The MapMart partnership follows a number of major GeoGraphix enhancements unveiled by LMKR in recent months. Earlier in the year LMKR launched GeoGraphix® 2012 with new and improved features such as Geomodeling with Geosteering, Engineer's Dashboard, Mapping and Reconnaissance, Geosteering and 3D Visualization. GeoGraphix® remains the industry's most complete Windows® based interpretation system.
" LMKR GeoGraphix Discovery Suite is the most powerful geological interpretation system available on Microsoft Windows, and the addition of MapMart data streamlines data acquisition in Discovery by giving our customers the power to search, preview and stream imagery directly on to their maps and interpretations," said Atif Khan, CEO of LMKR.
"This new ability to instantly add MapMart's data to a workflow allows a GeoGraphix user to obtain exactly what he or she needs to complete any project," said Michael Platt, President of IntraSearch/MapMart. "IntraSearch has provided geospatial and other related data products and services to the energy industry for over sixty years and through the eCommerce site MapMart.com for the past fifteen years. We are excited to provide our services through a more integrated and intuitive platform using our unique 21st century technology."
About LMKR
LMKR is a petroleum technology company with an extensive solutions portfolio that includes reservoir-centric interpretation, modeling and analytics software, mobile technology solutions, E&P data services as well as geoscience and information management consulting solutions. LMKR GeoGraphix® is a powerful Windows®-based geologic and geophysical interpretation system that combines industry-leading technologies supported by a common data and project architecture. It enables an individual geoscientist or the entire asset team to work more efficiently in a fully integrated and collaborative environment. GeoGraphix® provides unparalleled benefits by reducing business risk and increasing asset team productivity while keeping IT costs in check. Learn more at http://www.lmkr.com/geographix
About MapMart
Headquartered in Lone Tree (Denver), Colorado, MapMart is a division of IntraSearch Inc., a full-service mapping and imagery solutions provider. The MapMart online store, the MapMart Cloud and Data Discovery application provide customers with immediate access to terabytes of archived and up-to-date geospatial data products including satellite and aerial photography, topographic and street maps, digital elevation models (DEMs), vector maps and census plus demographic databases. For more information, call 303-759-5050, email cloud(at)mapmart(dot)com or visit http://www.mapmartcloud.com.