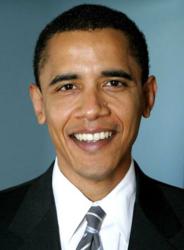 Although a former British colony, visitors often remark that Belize's unique, multicultural society has much in common with the US.
(PRWEB) November 07, 2012
The Lodge at Chaa Creek, Belize's oldest eco resort and one of the country's largest employers is reflecting a nationwide sentiment in congratulating President Obama on winning the US Presidential election, marketing administrator Larry Waight said today.
"We have very close ties to the US on many levels, with over 300,000 Belizeans living in the US, a large expat community here and strong cooperation in areas such as trade and investment, border security and, of course, as a tourism destination. It's no wonder that the US elections have been followed very closely and debated with almost as much vigour as up north,' Mr Waight said.
"Both candidates had their supporters among our large staff, but in the end I think I can speak for the entire Chaa Creek family in congratulating President Obama, and wishing him all the best for the next four years," he added.
Belize, a small Central American country with a large Caribbean coastline, the world's second largest barrier reef, hundreds of tiny islands and thousands of square miles of pristine rainforest containing hundreds of ancient Maya temples and archaeological sites has become a popular destination for American tourists in recent years. With English as the official language, many Belizeans find it easy to live in the United States where they pursue employment and educational opportunities.
Although a former British colony, visitors often remark that Belize's unique, multicultural society has much in common with the US.
"We do share many similarities with the US," Mr Waight said, "We both have English as our national language as well as having very large Spanish speaking populations. We were both former British colonies who became independent and still retain close ties with England, and have many of the same holidays and other cultural similarities, and with so many Belizeans having family members living up north there's a lot of familiarity and affection between the two countries.
"If you add everything up, it's no wonder the elections were so closely watched here," he said.
Mr Waight also pointed out that Chaa Creek was still offering "Election Special" Super Tuesday Belize vacation deals which began on the last presidential debates and will continue to be honoured between midnight Monday November 12 to midnight Tuesday November 13.
"We ran the Super Tuesdays specials, which offer 30% on all accommodation and 20% off selected all-inclusive Belize vacation packages, all month long as a way of acknowledging America's vibrant democratic process," he said.
"And now, with the long campaigns finally over, we want to, once again, thank President Obama for being such a good friend to Belize, and to wish him a healthy, happy and productive next four years," Mr Waight said.