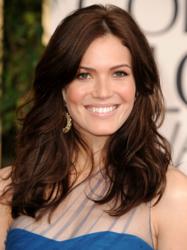 Washington, D.C. (PRWEB) November 08, 2012
November 12th is World Pneumonia Day. Pneumonia is the leading cause of death among children globally. Every year, pneumonia kills more children under 5 years old than AIDS, malaria, and measles combined.
On Friday, November 9th, ahead of World Pneumonia Day, singer/actress and PSI Ambassador Mandy Moore will co-host a media call with health experts from the U.S. Agency for International Development (USAID) and PSI to bring attention to modern, life-saving pneumonia prevention and treatment tools. If taken to scale, these tools would have a dramatic impact on the health of millions of children worldwide, and would make the goals of the recent Child Survival Call to Action a reality.
WHEN:
Friday, November 9th, 2012
12:00 - 1:00pm EST
WHO:
Amie Batson, Deputy Assistant Administrator for Global Health at USAID
Dr. Jane E. Miller, Senior Technical Advisor for Child Survival, PSI
Mandy Moore, Singer/Actress and PSI Global Health Ambassador
WHERE:
Toll-Free Dial-In Number: 1-800-994-6668
Conference ID: 68891085
RSVP:
Please contact Laura Rodriguez
Email: larodriguez(at)usaid.gov
Phone: 202.712.4306