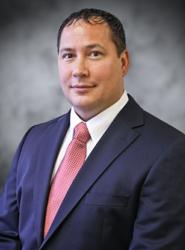 Peter's knowledge and expertise of the industry makes him the perfect person to head up GLC's Locum Tenens Division.
Ft. Lauderdale, FL (PRWEB) November 08, 2012
Peter is an experienced professional responsible for full life-cycle recruitment and retention of Physician Healthcare professionals including: physicians (Emergency Medicine, Radiology, Surgery, Anesthesiology, Neurology, Cardiology) physical therapists, respiratory therapists, clinical trial managers, and CAHS facility physicians. He will also coordinate office and clinical logistics and interaction between offices and hospital settings.
In his current position as Director of Business Development, Peter will spearhead recruiting operations and account management of this division while maximizing profitability and productivity. Peter possesses strong negotiation, analytical, and organizational skills which he will use to lead recruiting healthcare efforts toward client development and satisfaction, having the ability to multi-task in a fast-paced environment while meeting client's needs.
Peter brings with him 10 years of staffing experience in the healthcare industry to his position at GLC Group. Prior to joining GLC, Peter was the National Account Manager of Healthcare Support Staffing, a national leader in the healthcare employment and staffing industry. In his position, Peter was responsible for identifying and managing key client relationships. He has an uncanny ability to quickly understand a company's needs and as a results-oriented individual, he takes that information to turn any situation in to a win-win for both his candidates and clients.
"Peter's knowledge and expertise of the industry makes him the perfect person to head up GLC's Locum Tenens Division", said Lorin Cone, GLC Group's President and CEO. "By bringing Peter on board, we are set to become one of the leading healthcare staffing providers in the country", he continued. The Latin phrase Locum Tenens means, "to hold in place of" and now, most commonly refers to temporary doctors. For over ten years, GLC Group has been placing experienced healthcare professionals in rewarding assignments nationwide lasting from a few days to a few months.
Mr. Cone also stated, "I was immediately impressed with Peter's knowledge of the healthcare staffing industry. He went on to say, "Peter will be an integral part of GLC Group and we are proud to have him as part of our growing team.
Peter resides in Plantation, Florida with his wife Jennifer and son Jace.
About GLC Group
GLC Group is a full-service talent resource offering innovative, flexible and aggressive solutions for leading Fortune 100 and 500 corporation's recruitment needs. GLC has a nationwide presence with locations in Atlanta, GA, Austin, TX, Boston, MA, Charleston, SC, Charlotte, NC, Dallas/Fort Worth, TX, Fort Lauderdale, FL, Los Angeles, CA, New York City, NY, Norfolk, VA, Syracuse, NY and St. Louis, MO. Unlike most other companies in the industry, GLC provides a "mix and match" flexibility approach – whether it's temporary, permanent, RPO or BPO – through a single point of contact, providing the resources of the entire team within the GLC Group. When it comes to finding and providing the right talent at the right time, GLC sets the standards and delivers the results. They don't just hire to fill a job description, they learn a company's corporate culture and then seek talent that ultimately will grow with that company. For over a decade, GLC has earned the reputation as one of the nation's premier providers of recruitment services. They are a company of top performers offering unmatched expertise and a proven track record in providing both contingent workforce talent through their subsidiary GLC On-The-Go and Permanent Placement, Recruitment Process Outsourcing (RPO) and Business Process Outsourcing (BPO) services through GLC Associates.
The team at GLC Group follows a simple approach to understanding their client's needs…they listen. They work hard as their partner, offering innovative recruiting techniques, providing updates on the latest employment trends and delivering the personal guidance needed to effectively manage all staffing needs while helping their clients achieve financial and operational goals.
GLC'S customized contingent and RPO solutions include:

Strategic Human Resource Planning
Enhanced Employee Branding
Increased Hire Quality
Innovative Screening Process
Unmatched Recruiting and Hiring Methods
Employee Onboarding
Multi-pronged Sourcing Strategies
GLC is revolutionizing the way companies view talent outsourcing. They pride themselves on the solid relationships they have built with both their clients and candidates, providing unmatched service to each. To learn more, please visit glcgroup.com.