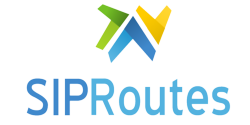 Durham, NC (PRWEB) November 08, 2012
SIPRoutes announces the latest update to its Advanced SIP Routing Service. SIPRoutes is a cloud-based advanced SIP routing service providing users complete and total control over their outbound Voice Termination in real-time. The service is seamlessly integrated into every major voice backbone, giving the user instant access, selection, and control, over the two most important factors in voice termination, quality and cost.
This newest release to this carrier-grade solution enables customers to access a suite of Business Intelligence reporting tools to track quality, cost, performance, trouble tickets, and many other quality statistics. The latest version adds an arsenal of add-ons to the SIPRoutes framework. These enhancements extend the ability to see selected customized reports, providing as much call detail recording information as needed for either a single problematic call, or overall vendor performance. Due to the high degree of transparency, customers can now view and control where their calls are terminating, and make proactive or reactive decisions in real-time based on performance and cost metrics.
SIPRoutes has built on the existing capabilities and has added over a dozen new tools and features designed to maximize efficiency and support. These features include real-time advanced SIP tracing tools, PCAP file download, one-click support from call records, micro-level destination blocking including timers, instant CDR and BDR access with FTP download, and bulk adds, moves, and changes.
The SIPRoutes solution solves problems traditional wholesale SIP providers never address. By moving the service from costly on-premise equipment to a cloud-based routing application, the solution simplifies a Least Cost Routing necessity and eliminates the management of complicated routing algorithms, multiple formats, billing policies, and contracts. Customers who aren't currently routing voice traffic via Least Cost Routing hardware gain instant access, control, and significant savings.
"What SIPRoutes is offering is a true window on the VoIP world, but with the controls to do a lot more than open and shut to avoid a draft. As a cloud-based carriers' carrier, they offer space in effect, the best of the hardware guys who make least cost routing and enhancements over other Least Cost Routing service providers using a Software-as- a-Service model." - Peter Bernstein, Senior Editor TMC Magazine
SIPRoutes empowers over 280 ITSP, CLEC, ILEC, and MSP customers with a carrier-grade hosted Least Cost Routing and SIP Termination platform. The solution requires no on-premise hardware, no capital expenditures, and no license fees.
SIPRoutes is a market first. It is currently the most widely adopted and successful cloud-based Least Cost Routing environment available. The solution is a game-changing service for facility-based carriers, CLECs, ILECs, ITSPs, Hosted and SIP Trunking VoIP Providers, and Web 2.0 VoIP applications. The service and platform are designed around a simple concept: Transparency, Access, and Control. By integrating with over 30+ US carriers including all RBOCs, Large CLECs, Rural CLECS, Wireless, and CableCo interconnects, customers now have access to every major vendor via one normalized and completely configurable real-time environment. For more information, visit http://www.siproutes.com.